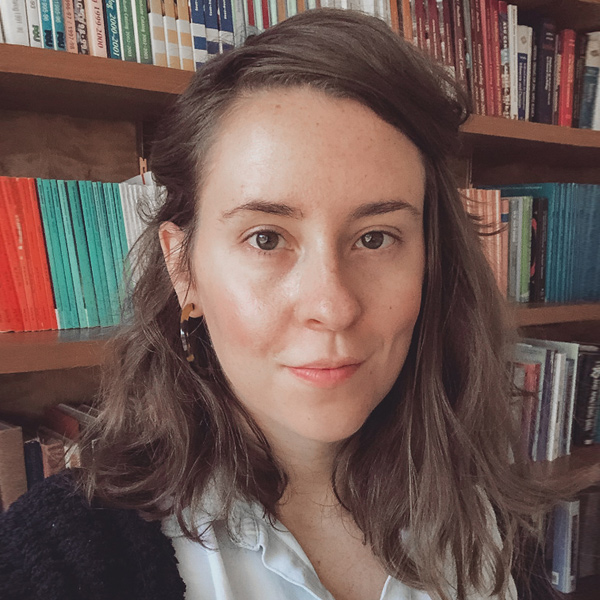 Areas of Expertise
Newcomer immigrant youth & multilingual learners
Culturally and linguistically responsive instruction and school-based mental health care
Child-centered public policy
Critical quantitative and mixed methodologies
---
Kelly Edyburn
(they, them, theirs)
Senior Researcher, Applied Research & Equitable Evaluation
As a child and community psychologist focused on serving children and families who have been marginalized by oppressive systems and whose health and education have been impacted as a result, equity and justice are my guiding beacons. My goal is to work alongside youth, families, colleagues, and communities to eliminate harmful ideologies, practices, and systems that threaten child and family well-being and forge new pathways toward wellness, learning, and equitable opportunities to participate in society. My research centers on investigating and addressing the developmental, health, and academic needs of newcomer immigrant children, multilingual children, and children with disabilities. More specifically, my recent work has focused on the implementation of school- and community-based interventions that support immigrant youth mental health, bilingual education and culturally and linguistically responsive assessment, and capacity-building and policy change to address social determinants of health.
Prior to coming to Education Northwest, I was an assistant professor in the School Psychology program at Loyola University Chicago. I completed postdoctoral fellowships in immigrant youth mental health at the University of California, San Francisco and Zuckerberg San Francisco General Hospital and in early childhood education and policy at the Children's Equity Project at Arizona State University. In addition to my work as a researcher, I am a licensed psychologist in the state of California and provide pro bono evaluations and mental health services for asylum-seeking children and families.
Education
Ph.D., Counseling, Clinical, and School Psychology, University of California, Santa Barbara
M.Ed., Counseling, Clinical, and School Psychology, University of California, Santa Barbara
B.A., English and Spanish, University of Oregon
---
Mountains or the beach?
The beach, always.
My favorite vacation spot is...
Montevideo, Uruguay.
When not at work, you can find me...
Soaking up all the great food, art, hikes, and joyfully weird community events in the Bay Area.