Insights
Building Inclusive Schools and Communities with the Community Conversation Toolkit
August 2021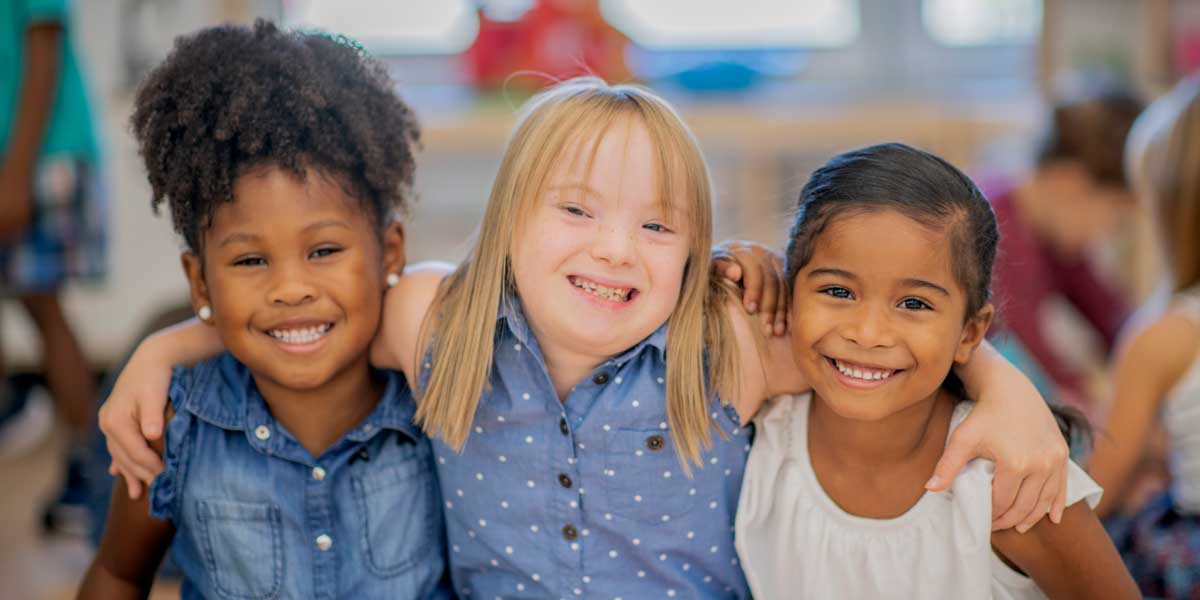 "I don't feel alone anymore."
This is one of the most powerful statements we hear in our work as disability rights advocates, parents, and school community members.
From personal experience, we know that the U.S. education system can be isolating. As parents of children with disabilities, we saw our children being pushed out and separated from other students into special education classrooms. And when we started navigating our schools to advocate for our children, we also felt isolated and unsupported in the complex system.
But our experience has also shown us that isolation doesn't need to be the norm. When we come together to converse honestly and openly about our experiences—and in turn make space to address conflict and disagreement—we can begin to break down the systemic barriers that prevent our schools from being welcoming, inclusive spaces for everyone.
For more than a decade, we have been on a journey to increase inclusive practices in schools in Washington state. In 2019, our nonprofit, Roots of Inclusion, joined three other groups (PAVE, Open Doors for Multicultural Families, and Education Northwest) to form the Inclusionary Practices Family Engagement Collaborative. Together, we work to strengthen family-school partnerships and promote inclusive, culturally sustaining practices that center the experiences of students with disabilities and their families.
The collaborative, community-wide approach we take is critical for systems change. Our public education system is not designed to serve all students equitably, especially students with disabilities, students of color, and students whose first language is not English. To ensure that our schools genuinely serve all students, we must engage everyone in the school community in dialogue about what inclusion means, which barriers prevent inclusion, and how we can remove those barriers.
To support others in this challenging work, the Family Engagement Collaborative recently developed the Community Conversation Toolkit. The toolkit opens by offering a definition of inclusion and evidence demonstrating why inclusion is so crucial for students, families, and school communities. It then provides guidance and tools to bring diverse stakeholders together for honest, meaningful, and productive conversations about making schools inclusive to all.
Resources in the toolkit include:
A system mapping tool to ensure the full community is invited to participate
Planning tools, such as an accessibility checklist, to allow everyone to participate fully in the conversation
A sample agenda, protocol, slide deck, and carefully designed discussion questions to guide the conversation
A harvest tool to record what was learned
A guide to plan, facilitate, and implement action steps identified during the conversation
One guiding principle for the toolkit—and a critical element of systems change—is the need to invite diverse stakeholders to the table. Each student is impacted by many different systems: not just schools, but also families, neighborhoods, community-based organizations, and political institutions. All these stakeholders can—and should—play an active role in making schools more inclusive.
In addition to thinking broadly about who's at the table, the toolkit promotes an expansive view of inclusion. Although students with disabilities are at the heart of our work, inclusivity is not just a special education initiative. Schools with inclusive climates and cultures affirm the value that diversity in race, ability, culture, and languages brings to everyone's learning. Inclusive schools allow all students to demonstrate their learning in creative, meaningful ways while supporting the full participation of culturally and linguistically diverse students, families, educators, and staff. And attention to inclusivity can increase feelings of belonging while helping students and adults alike understand the impact that each of us has on the people around us.
This work is not easy. In fact, it can be incredibly uncomfortable to get outside our comfort zones, change the status quo, and face the conflict that inevitably arises when we work in diverse groups to address complex issues. But we will never transform our education system if we continue to work in isolation.
Making our schools more inclusive is a community journey. Community conversations are one of the first steps.
Download the free Community Conversation Toolkit. You can also learn more about the work of the Inclusionary Practices Family Engagement Collaborative and explore more resources on the collaborative's website.