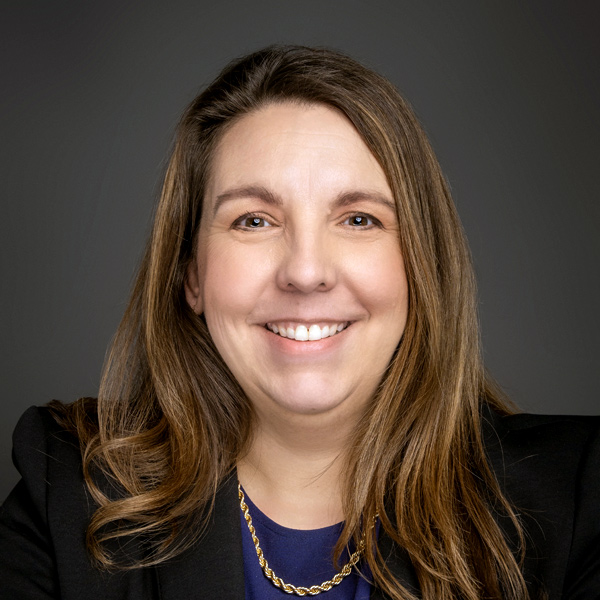 Jessica Johnson
Chief Executive Officer
Jessica is an accomplished and passionate leader committed to improving outcomes and opportunities for underserved families, especially kids. She has a track record of excellence in strategy, content knowledge, ground-level execution, and talent cultivation demonstrated through more than 20 years of leading and managing global teams, projects, and organizations.
Prior to joining Education Northwest, Jessica served as Senior Vice President for Policy, Practice, and Systems Change at the American Institutes for Research (AIR). At AIR, Jessica oversaw a portfolio of large-scale federal, state, and local projects in the areas of education systems and human services in the United States and internationally and was responsible for the design and leadership of the Illinois Center for School Improvement, a seven-year $60M initiative to improve technical assistance to underserved districts statewide.
Prior to its merger with AIR in 2010, Jessica served as Chief Program Officer at Learning Point Associates, where she directed school and district improvement activities including the development of a school turnaround service line to transform teaching and student learning in the most underserved schools. This work led to multiple turnaround projects, where schools saw double digit gains in performance. Johnson later won a $10 million contract with the U.S. Department of Education to further this work and testified before the House of Representatives Education Committee on this topic. Jessica holds a bachelor's degree in economics and management from Albion College and a master's degree in public policy from the John F. Kennedy School of Government at Harvard University.
---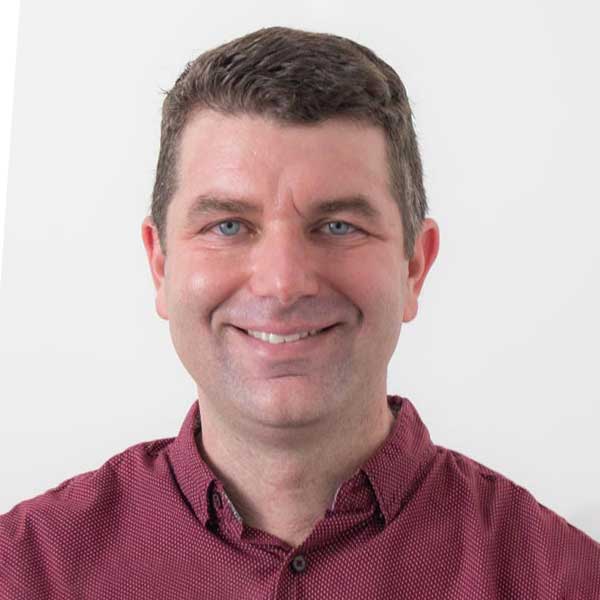 Stuart Ferguson
Chief Financial Officer
Stuart brings a strong background in financial leadership in the educational professional services industry. He most recently served as the Assistant Controller for the American Institutes for Research (AIR). Prior to that, Stuart was CFO for Southwest Educational Development Laboratory (SEDL), transitioning to AIR upon their acquisition of SEDL in 2015. SEDL managed the Regional Educational Laboratory Southwest as well as the Texas and Southeast Comprehensive Centers. Stuart's experience provides him a command of educational research, regional education labs, comprehensive centers, and federal compliance. He also has a strong passion for education and improving educational outcomes. He holds a Master of Science in Accounting and is a certified public accountant.
---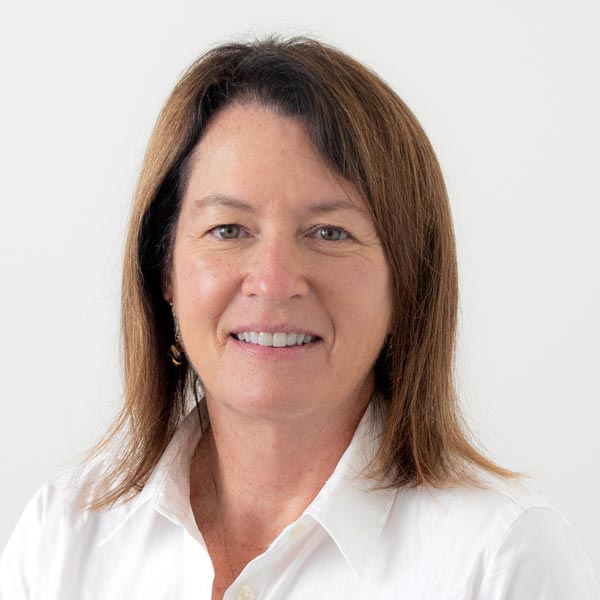 Catherine Barbour
Senior Program Director
Catherine leads the professional services group that includes Learning Development and Design. Her areas of expertise are leadership training, coaching, and designing and developing products and services to support states, districts, and schools in equity-centered school turnaround and improvement. She specializes in systems improvement and creating a research-to-practice bridge to help schools with effective practices grounded in implementation science. A former principal, she led three successful school turnarounds—in an urban, a rural, and a suburban school district. Catherine is a credentialed school turnaround leader and earned her turnaround specialist certificate from the Darden/Curry Partnership for Leaders in Education. She holds a master's in education from The College of William and Mary.
---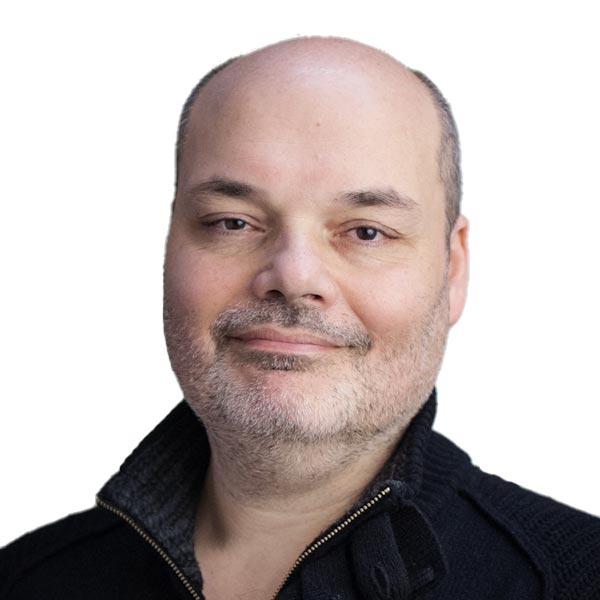 Christopher Mazzeo
Senior Program Director
Dr. Christopher Mazzeo oversees the organization's Research and Evaluation team and also serves as Partnerships and Business Development Lead. He has more than 20 years of professional experience and a deep background in the areas of postsecondary access and success, developing and maintaining research-practice partnerships, and evaluation and strategy development. From 2013–2019 he served as Director of REL Northwest, directing its day-to-day financial and program operations and providing leadership for all activities, partnerships, and subcontractors. Under his leadership, Education Northwest became one of the founding members of the National Network of Education Research-Practice Partnerships (NNERPP), and Chris is currently a member of the NNERPP Steering Committee. Prior to joining Education Northwest, he served as the Associate Director for Policy and Outreach at the University of Chicago Consortium on School Research, where he managed the Consortium's nationally focused policy, capacity-building, and communication and dissemination efforts, working closely with policymakers, district leaders, universities, and other local partners nationally. Chris has also served as a senior evaluation and strategy consultant to a number of nonprofit, education, and philanthropic organizations. He holds a Ph.D. in social sciences, policy, and educational practice from Stanford University.
---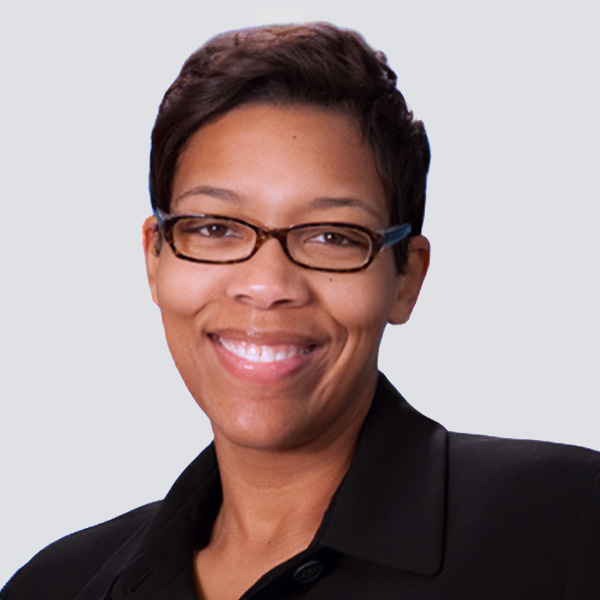 Johnette Burdette
Program Director/DEIA Strategist
Johnette serves in a dual role as Director of Equitable Learning & Systems Improvement and DEIA Strategist. An accomplished senior leader and subject matter expert, she brings more than 21 years of experience managing people, projects, and organizations to design and develop education products and services that support states, districts, and schools in their improvement efforts. Johnette has developed, implemented, and monitored initiatives in the areas of leadership; school improvement; professional learning communities; and diversity, equity, and inclusion. As Associate Director of Education at Insight Policy Research, Johnette led large technical assistance projects, ensuring products and services were timely, within scope, and high quality while contributing to strategic planning and direction for Insight's education group. She served for eight years as Principal Technical Assistance Consultant for the American Institutes for Research, leading school turnaround and improvement systems to support improvement efforts in states, districts, and schools—specifically related to diversity, equity, and inclusion. Johnette also has over a decade of school and district leadership experience in urban, suburban, and rural settings. A doctoral candidate, Johnette holds a master of educational administration from Virginia Commonwealth University and a bachelor of arts in political science.
---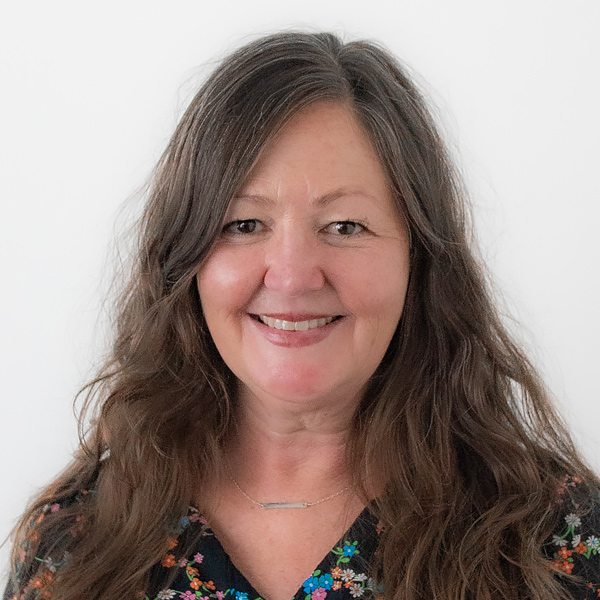 Nicky Martin
Program Director
As the Director of Learning Design and Development, Nicky leads a team of instructional designers and multimedia developers who create customized virtual, in-person, and blended training and professional development for adult learners. She also serves as the director of Education Northwest's federal VISTA Training and Support Services contract and supports proposal development across the organization. Since joining Education Northwest in 2000, she has led national training and technical assistance projects funded by the Corporation for National and Community Service (now AmeriCorps), the U.S. Department of Education, and the Office of Juvenile Justice and Delinquency Prevention. Nicky has extensive experience providing training and technical assistance at the national, regional, and local levels and developing products and tools to assist programs that engage communities in schools. Before joining Education Northwest, she worked with immigrant and refugee youth and adults in both community-based and higher education settings. She holds a Bachelor of Arts in literature from the University of California, Santa Cruz, and a Master of Arts in comparative literature from the University of Washington.
---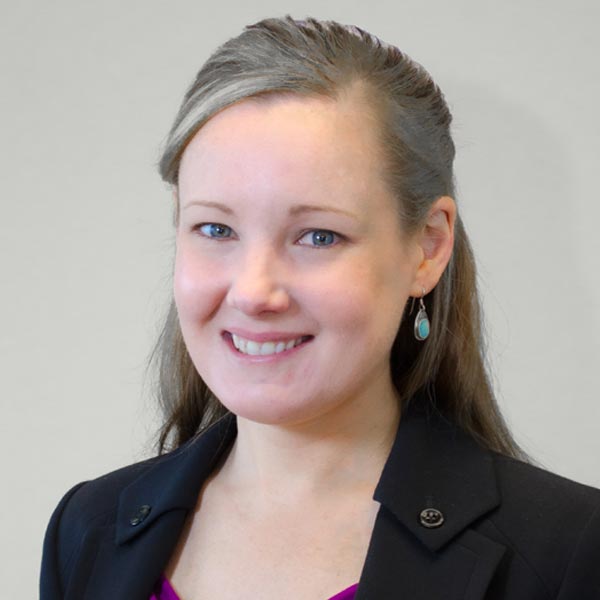 Jennifer Esswein
Program Director
As Director for Applied Research & Equitable Evaluation, Jennifer oversees a team that makes data and analysis accessible and actionable for partners across the country. During her time at Education Northwest, Jennifer has built close partnerships with education leaders at the federal, regional, and state levels, helping them harness the power of research to improve education for students across their communities. Jennifer also directs the Region 17 Comprehensive Center, which provides training and technical assistance to build the capacity of state and local education agencies in Idaho and Montana. She specializes in state-level policies, including school rating systems, accountability, and assessment.
Before joining Education Northwest, Jennifer served as a Harvard Strategic Data Project Fellow with the Tennessee Department of Education, where she oversaw accountability ratings and supported research and data use. She also helped classroom educators improve their practice by teaching physics to pre- and in-service K–12 teachers. She holds a doctorate in quantitative research, evaluation, and measurement in education from The Ohio State University.
---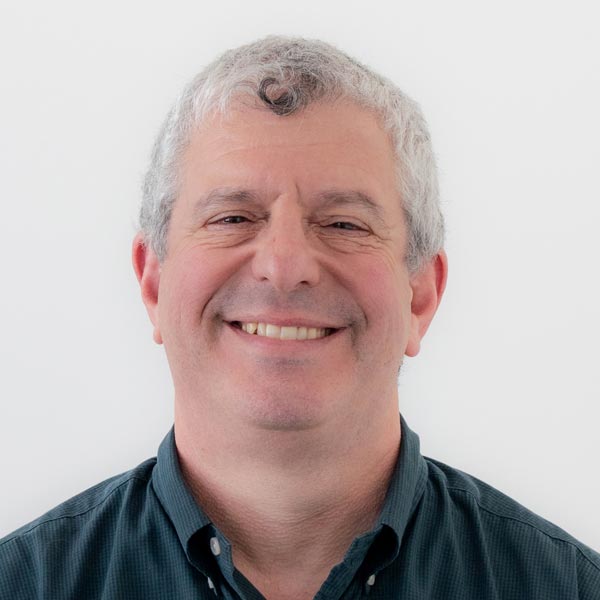 Steve Klein
Senior Expert
Steve is a nationally recognized expert with over 30 years of experience in career technical education and workforce development. He leads organization-wide efforts to develop business and relationships with potential funders and leaders of federal and state education agencies. He also directs or provides content support for 19 cross-center projects. Steve specializes in the creation of education accountability and finance systems; policy analysis, research, and evaluation; and the delivery of technical assistance to help states and local providers align their secondary and postsecondary career education and workforce development systems. He also has extensive experience managing large-scale federal research and evaluation studies designed to strengthen youth and adult education and training to improve transitions to college and careers. Steve holds a Ph.D. in educational policy from the University of California, Berkeley, and a master's in educational leadership and baccalaureate degree in the biological basis of behavior from the University of Pennsylvania.
---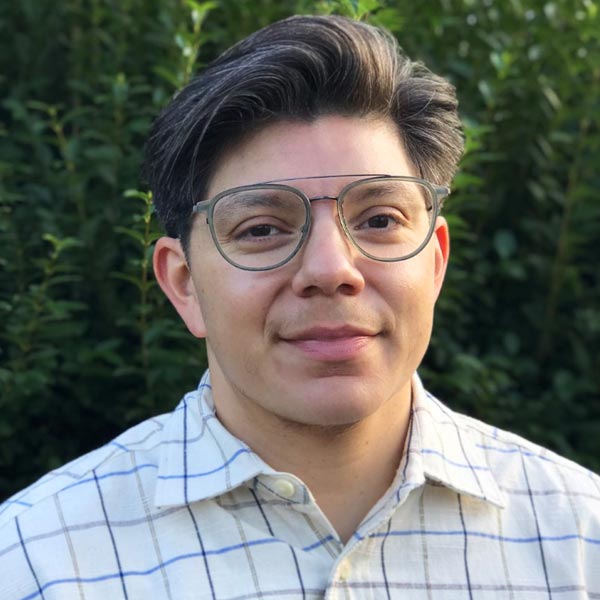 Gloria Cruz
Human Resources Director
Gloria leads efforts to develop an inclusive, equitable culture and grow a highly skilled team at Education Northwest. As Director of Human Resources, Gloria focuses on building the systems that support our staff while we help our partners work toward an excellent, equitable education for all students. In their role, Gloria aims to elevate psychological safety, promote resilience, and create professional learning opportunities that allow staff members to connect to the purpose of their work. Gloria approaches their work with self-awareness and curiosity—both are necessary to help people achieve their best.
Before joining Education Northwest, Gloria worked at David Douglas School District in Oregon, where they helped improve the work environment through trust, compassion, and respect. In their spare time, they serve on the board of a nonprofit that broadens access to bicycling. They hold a bachelor's degree in human resources management.
---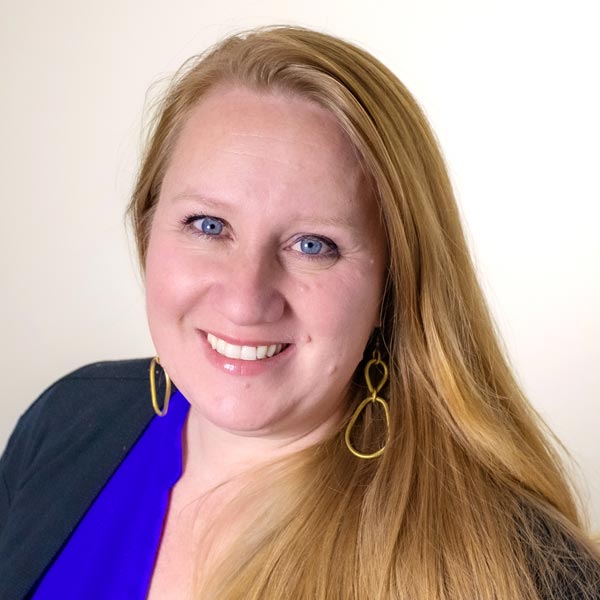 Ilona Wall
Communications Director
Ilona oversees all communications activities including content development; video, animation, and infographic production; events; and social media outreach. Collaborative, strategic and passionate about education and communication, she brings almost two decades of experience to her role. Ilona has deep expertise in branding and design and specializes in translating complex research findings into accessible, visually dynamic formats that engage stakeholders and inform practice.
She centers the audience in her approach to communications, taking the time to understand client needs and working closely with them to deliver products of maximum impact for a wide range of audiences. She has developed integrated brand systems for several organizations and has designed everything from award- winning websites to infographics to annual reports. Prior to joining Education Northwest, Ilona taught design at Portland State University and worked with education, healthcare, and hospitality brands across the country. She was also a founding designer of Colaboratory, a multidisciplinary internship program for communications, design, and marketing students. Ilona attended the Minneapolis College of Art and Design and earned a Bachelor of Science from The Art Institutes International Minnesota.