Insights
Exploring the Lived Experiences of Superintendents of Color in Oregon
January 2022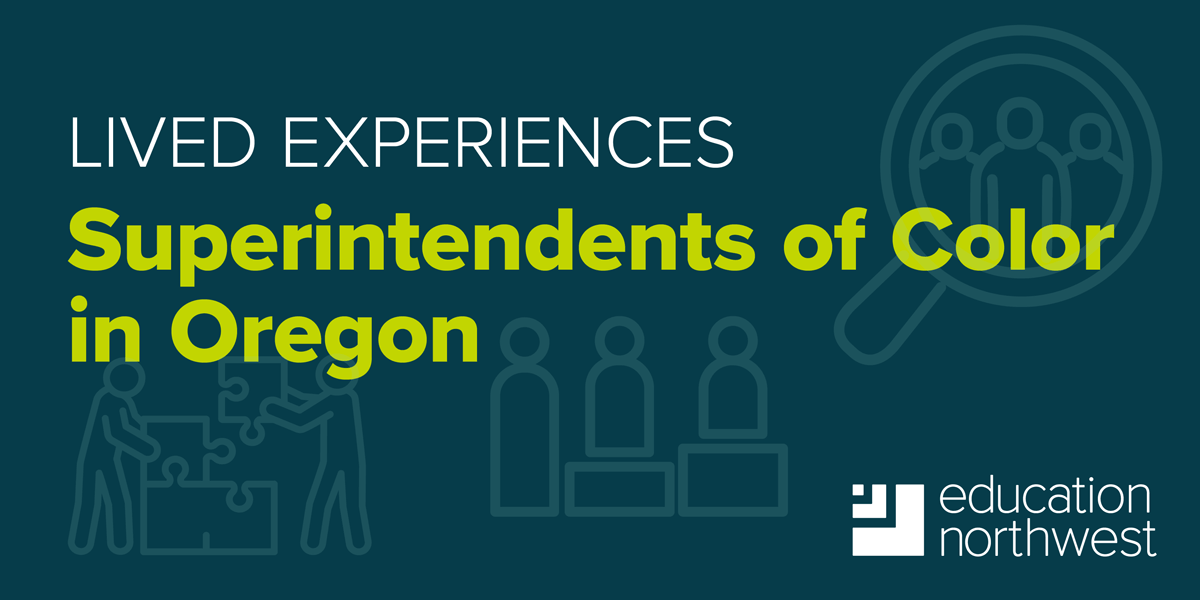 Research shows that all students benefit from diverse teachers and leaders. However, school districts in many states, including Oregon, have experienced high rates of turnover among superintendents of color. Understanding this problem—and how to improve recruitment, hiring, and retention—is crucial for supporting students and promoting equitable education for all.
Finding effective solutions begins with listening to the stories and experiences of superintendents of color.
In 2021, Education Northwest partnered with the Coalition of Oregon School Administrators (COSA), the Oregon Department of Education (ODE), and the Oregon School Boards Association (OSBA) to examine the lived experiences of current and former superintendents of color and the difficulties in recruiting, hiring, and retaining a diverse pool of superintendents within the state. In collaboration with an advisory group that included superintendents of color, subject matter experts, and leaders from COSA, ODE, and OSBA, researchers Dr. Tanisha Tate Woodson, Dr. Destiny McLennan, and Dra. Karen Pérez led a study that invited superintendents of color to share their experiences in their own words.
The study offers a detailed look at the assets and varied forms of community and cultural capital that superintendents of color draw on in their roles and the challenges and barriers they face as leaders. Through the words of 16 current and former superintendents, the study highlights how superintendents of color remained resilient and dedicated to their work even while facing numerous challenges. The report also provides a detailed set of evidence-based recommendations for improving the recruitment, hiring, and retention of leaders of color.
"This is one of the largest and most comprehensive qualitative studies of the experiences of superintendents of color," said researcher Dr. Destiny McLennan. "Now more than ever before, in the face of unprecedented leader and teacher shortages, we need more research like this—asset-based work that amplifies the voices and experiences of superintendents of color. We also need more conversations and actionable recommendations on this topic to support educators of color and the students they serve."
A link to the full study report is provided below as is the executive summary.
---
---