Insights
How a Teacher Mentoring Project in Alaska Gets Results
February 2018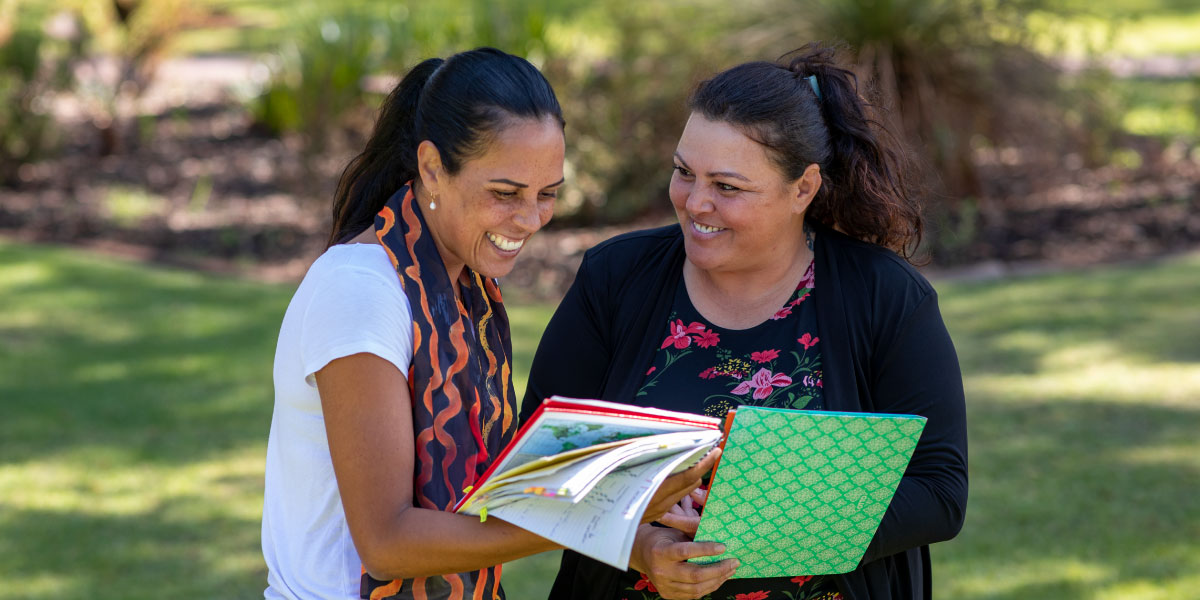 Through the Alaska Statewide Mentor Project (ASMP)—one of only a few programs of its kind in the country—first- and second-year Alaska teachers receive support from highly trained mentors for two years.
Based on the results of a 2017 study, we found that the project had various positive effects. For example, teachers who had ASMP mentors had higher retention rates than those who did not, and students who had ASMP-mentored teachers generally had higher achievement scores.
What can other states learn from Alaska's efforts to improve teacher retention and success? Here are a few key takeaways from the ASMP study:
Make Mentoring a Statewide Priority
ASMP started as a way to improve teacher retention in rural Alaska. Based on its initial success, stakeholders sought to expand the mentoring program, and through a collaboration with the Alaska Department of Education & Early Development and the University of Alaska, ASMP became a statewide effort.
This expansion allowed ASMP to create high-quality training and ongoing professional development for the state's teacher mentors, who are all veteran teachers not currently in the classroom.
The training ASMP mentors receive is adapted from the New Teacher Center model, and it includes two years of in-person meetings four times a year, ongoing professional support and weekly online check-ins. Mentors also receive a set of tools for collecting classroom data and guiding conversations with mentees. It's an amazing amount of high-quality training.
Prioritize Collegiality
Moving all new teachers forward in their practice is at the core of the ASMP model, but it can be a lonely job for mentors everywhere (not just Alaska). Collegial support can mediate that sense of isolation.
Specifically, ASMP links mentors with peer and experienced coaches, and it provides ample opportunities for mentors to work together and coach one another.
Peer mentors (also known as coaching partners) are typically two mentors who live in geographically similar areas and serve as each other's first line of support. Experienced coaches or district supervisors can offer a more removed perspective and suggest strategies and/or tools to ensure mentors serve all mentees well.
Focus Conversations on Instructional Practice
Embedded in our larger effectiveness study of ASMP was a small exploratory study, which involved listening to recordings of conversations between mentors and teachers to see whether there was a difference in the way the teachers were being mentored. We found that the teachers who made the most gains in their classroom practice (as measured by the CLASS™ observation tool) focused their conversations with mentors on classroom practice—following a cycle in which mentors observed teachers and collected data, interpreted the data with mentees in post-observation meetings, planned next steps together and kept in touch between monthly visits.
This finding underscores other research indicating that although it's good to have a buddy with a sympathetic ear, mentor conversations that focus on instruction can have a more profound impact on teachers' practice.
Attend to Students' Cultural Strengths
We found that after middle school and high school teachers worked with ASMP mentors for just one year, their students from diverse backgrounds make statistically significant gains in math compared with students taught by "business-as-usual" teachers. One reason could be ASMP's intentional focus on cultural backgrounds as an asset to students' learning and the classroom environment. Another could be the cultural training mentors received, which included guest speakers and place-based lessons that reflected the Guide to Implementing the Alaska Cultural Standards for Educators.
Recognize the Power of New Teacher Mentoring
Across the board, we found that new teachers appreciated having any mentor at all. However, we also found that ASMP-trained mentors made an especially big impact; the mentoring project improved retention, increased academic achievement for many students and may have pushed teachers' practice forward more quickly. By incorporating mentoring into a comprehensive new teacher induction program (and with support from principals and peers, as well as protected time for planning/mentoring), education systems can help new teachers succeed—and stay—in the profession.