Insights
Language in the Air: How a District has Elevated English Learner Student Interaction
March 2018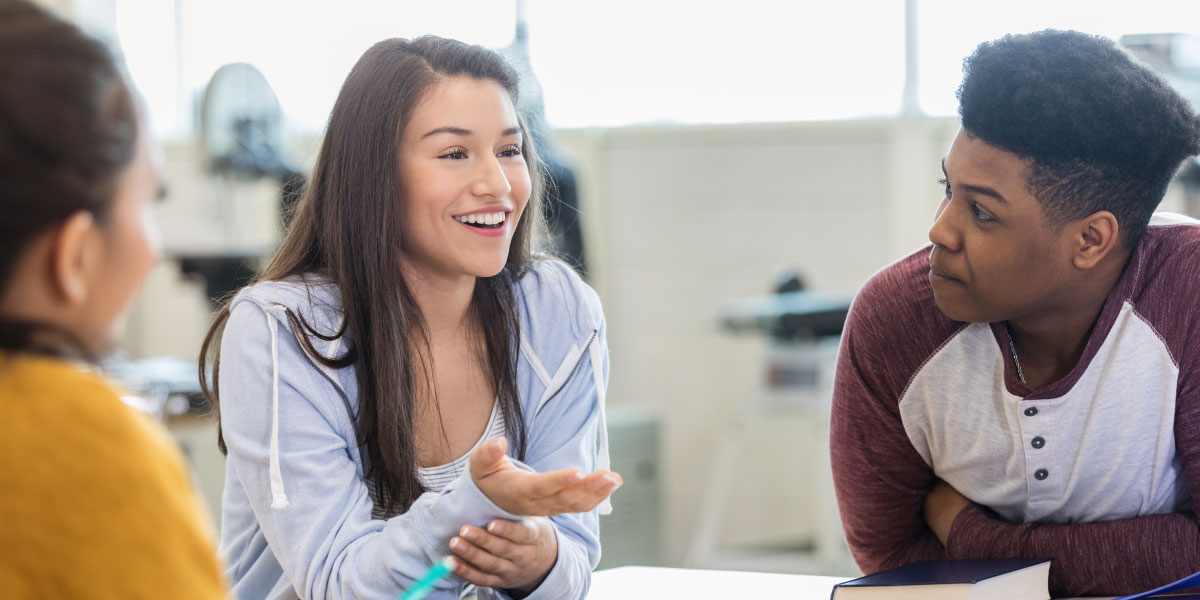 Like many districts across the country, Ontario School District in Eastern Oregon has been experiencing a significant demographic shift—as more migrant workers have come to the region, more English learner students have enrolled in Ontario's schools.
What is unique is how the district has grown adept at supporting English learners through systematic language development.
It started with a realization that some students would need more than 30 minutes of language instruction per day to develop the skills necessary to meet the Common Core State Standards.
The solution? Extend language learning throughout the day to give students more opportunities to develop their skills through conversation—an approach the district calls "language in the air."
Learning is a Social Act
Before immersing schools in the technicalities of how to make this change, Ontario education leaders had to foster a belief in why it was important to do so.
For Ontario teachers, this meant shifting their thinking and adopting two key beliefs:
If our students are to use language to meet the demands of our learning standards, they must practice that language over time—which will empower them to define their own paths after graduating from Ontario High School
An Intentional Planning Practice Framework
Next, the district partnered with Education Northwest to develop a four-part instructional framework to help teachers build their intentional planning practice.
Although designed to be simple, the framework requires deep professional learning. As such, it was rolled out mindfully.
Specifically, Ontario asked a group of coaches and school and teacher leaders to form English Language Proficiency (ELP) teams and build their understanding of the framework before sharing it with colleagues at their respective schools.
Through rounds of professional learning, coaching and consultation, the ELP teams built their knowledge, skills and tools to:
Define their intended learning through task analysis
Develop integrated language and learning targets using Oregon's ELP Standards
Scaffold student learning in three moments (as described in this book)
Develop formative assessment practices rooted in proficiency descriptors from Oregon's ELP Standards
A year and a half into the project, Ontario is seeing positive results wit their approach of language in the air. Anabel Ortiz-Chavolla, the district's director of federal programs and school improvement, said:
The last time our team did classroom walk-throughs, I was excited to see that the components of our professional development are being implemented. For example, teachers are using strategies to prepare students in advance on the vocabulary words they will need to succeed in a lesson. We saw students learning and practicing vocabulary. We saw clear learning goals. We saw students reading, writing, expressing themselves and participating in their learning.