Insights
Literacy Lens: Data-Driven Literacy Leadership
June 2023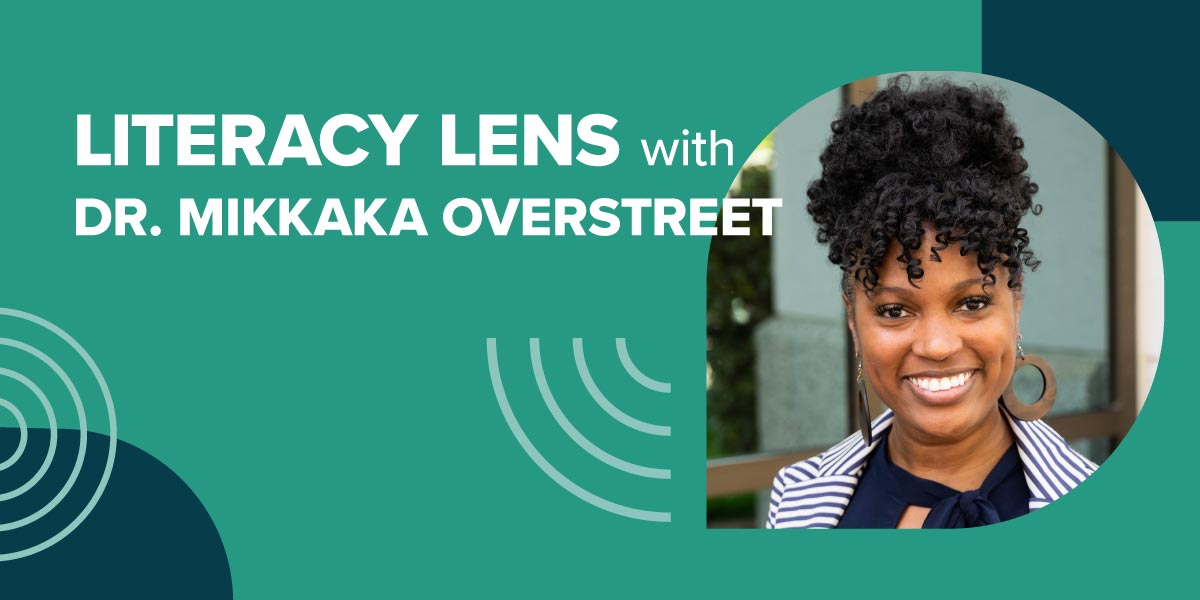 Happy summer, everyone! For many teachers around the country, June marks the end of the school year. However, for most school leaders, duties continue this month. It is a time to reflect on the work of the past year and to start planning for the future.
Last month, we discussed the impact of literacy leadership and explored Education Northwest's new literacy leadership support services. We know that school leaders are second only to teachers in their effects on student achievement. However, according to a report commissioned by the Wallace Foundation, to be effective, principals must do two things: "provide a defensible set of directions and influence people to move in those directions." They must have a clear and compelling vision and set attainable goals to accomplish that vision.
In this month's post Sun Young Yoon, a principal researcher at Education Northwest, will share a summary of her findings on why school leaders should use data to inform school improvement efforts. We'll also discuss the implications of her research for school literacy leaders.
Study Overview
This study explores how principals' data-driven practices can improve teacher buy-in when implementing new literacy initiatives, ultimately leading to improved student literacy achievement. Educators and researchers are often concerned about an "implementation dip" when introducing a new intervention in a school. Research found that implementation quality is often related to teachers' perceptions about implementation and their motivation. In fact, teacher buy-in is a key factor that can make or break program implementation, and principals play a critical role in enhancing teachers' beliefs about new curriculum and instruction and student learning. Findings from this study suggest that the more likely principals are to use data in their practices, the more likely teachers are to buy into new reading programs.
Collective Teacher Buy-in
How do principals' data-driven practices influence collective teacher buy-in and student learning?
Teachers will not implement curriculum or instructional practices they do not believe to be effective. One way principals can promote buy-in for a new initiative is to use data to help make their case. By pinpointing specific areas of strength and weakness—such as persistent gaps in students' literacy achievement—principals can help teachers come to a collective agreement about the need for new approaches, thereby increasing their buy-in.
Another way school leaders can use data to encourage teacher buy-in for a new initiative is to show evidence of student growth. It's no surprise that teachers are more likely to implement and sustain changes in practice when they see positive student results. For example, during the implementation of a new literacy program, principals can require teachers to assess students at the beginning of the year, then again at the middle of the year. Bringing teachers together to compare the results can be a highly motivating experience, even if the initial improvements are small.
At Education Northwest, we support principals' ability to facilitate this kind of collaborative analysis process in which all members of the instructional team work together to make meaning of the data and findings. Our goal is to create a sense of ownership over the findings as the collective group reaches its own conclusions and begins to identify priorities informed by the data.
In the previous example, school leaders and teachers would review the literacy data and discuss which students have shown growth, how much growth, and in what areas. They would collectively identify which students or student groups were impacted differently and then work to determine the root causes of those discrepancies.
Often, this process reveals inequities that have gone overlooked in the day-to-day instructional delivery in a classroom. Principals can then help guide the staff as they plan and provide the necessary, culturally responsive course corrections and interventions. Through data, principals help ensure that all students receive equitable access to quality instruction.
Call to Action: Invest in Data-Driven Literacy Leadership
How can leaders set the direction for their school's literacy vision and influence teachers to move toward it? At Education Northwest, we believe it requires charting a path, drawing on the proper content knowledge, building a collaborative literacy culture, and continuously supporting and monitoring your efforts. Explore our Framework for Literacy Leadership Development for more details and check out the resources below as you plan to improve literacy attainment in the 2023–24 school year.
An effective principal's impact is stronger and broader than previously thought, making it "difficult to envision" a higher return on investment in K–12 education than the cultivation of high-quality school leadership, according to this research synthesis.
High-quality principal development is linked to better outcomes for principals, teachers, and students, but access to it varies by state and school poverty levels. Policy change can help.
This guide, developed by Education Northwest in partnership with the National Comprehensive Center, is the first in a series of online multimedia resources that provide advice for literacy leadership teams.
One of my previous blog posts examined the crucial role school leaders play in supporting the implementation of evidence-based literacy practices.
When schools focus on literacy, they help students lay the foundation for a successful future. Literacy skills equip young people to succeed academically in all subjects, excel in the workplace, and participate meaningfully in civic life.
A veteran superintendent examines the strong interplay among instructional practices, equity, and leadership.