Insights
Making it Personal: Conducting Relevant Research to Support English Learners
October 2021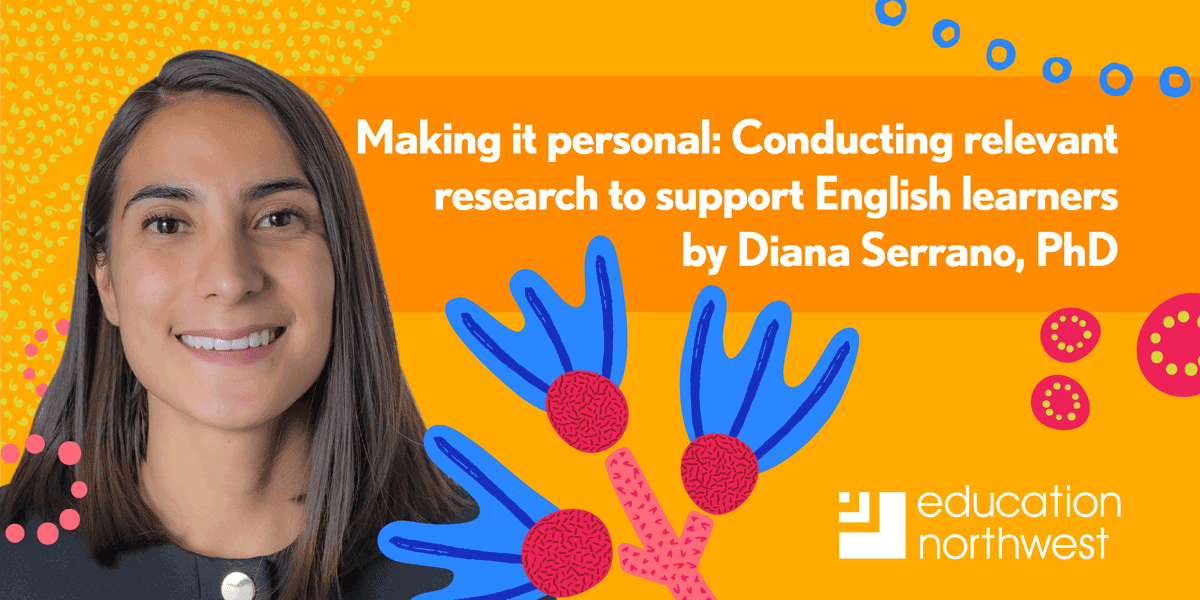 Diana Serrano knows that education can be a powerful tool to support communities. She sees the evidence every day in her research at Education Northwest, but she also experienced education's transformative power firsthand.
Diana spent most of her childhood in rural Mexico, where even the opportunities available through public schools were a financial burden for her parents. After immigrating to the United States, Diana succeeded academically thanks to a network of supportive teachers. The education and care they provided opened the door for Diana to travel the world: She studied abroad in Germany, traveled through Europe and Nepal, and even taught history at an international school in China.
Early on in her year of teaching, Diana realized how difficult it was to ensure that her students both learned academic content and felt supported on a social-emotional level.
"That was such a wake-up call," said Diana. "I've always been thankful for teachers because their work is hard, but it's especially challenging to do it well. As a student I had so many great teachers who didn't just care about my academic performance, but also cared about me as a person. I believe that all teachers have the capacity to do both these things, and that we can train teachers to do them well."
After teaching abroad, Diana returned to the U.S. to study international policy but soon recognized how much work needed to be done domestically to support immigrants. She ultimately earned a doctorate in social policy from Brandeis University. Her doctoral research focused on English learners and bilingual education, two topics that she continues to explore today.
In addition to her research, Diana is currently a fellow through the Strategic Data Project at Harvard University's Center for Education Policy Research. The fellowship trains education leaders to use data to drive strategic decision-making. For Diana, one of the fellowship's most valuable benefits is viewing the education sector through the eyes of her cohort colleagues, which include practitioners from schools and districts.
"I'm always looking for ways to make sure my research is relevant," she noted. "Interacting with teachers fuels my passion for the work. I find that those interactions keep me motivated while I spend most of my time analyzing data in Excel files."
At Education Northwest, Diana has found ways to make her research have a tangible impact on teachers. She currently supports professional development interventions for teachers across five states, centering on strategies to reach English learners with appropriately challenging curricula. Diana also co-developed a guide to help districts accurately identify gifted and talented English learners.
Ultimately, Diana hopes that her research will contribute to policy so that she can impact as many teachers and children as possible. She doesn't just want her work to be interesting; she wants to help other students experience the same opportunities that she had when she arrived in the U.S.
"I understand on a personal level that the path to higher education for children of immigrants in the United States is plagued by what appear to be insurmountable barriers," said Diana. "However, I also know that there are countless opportunities for students to succeed academically and reach their full potential. It is my goal to use my own experience to help remove barriers so that other children may fulfill their dreams."