Insights
Native American Heritage Month: The Stories We Tell
November 2020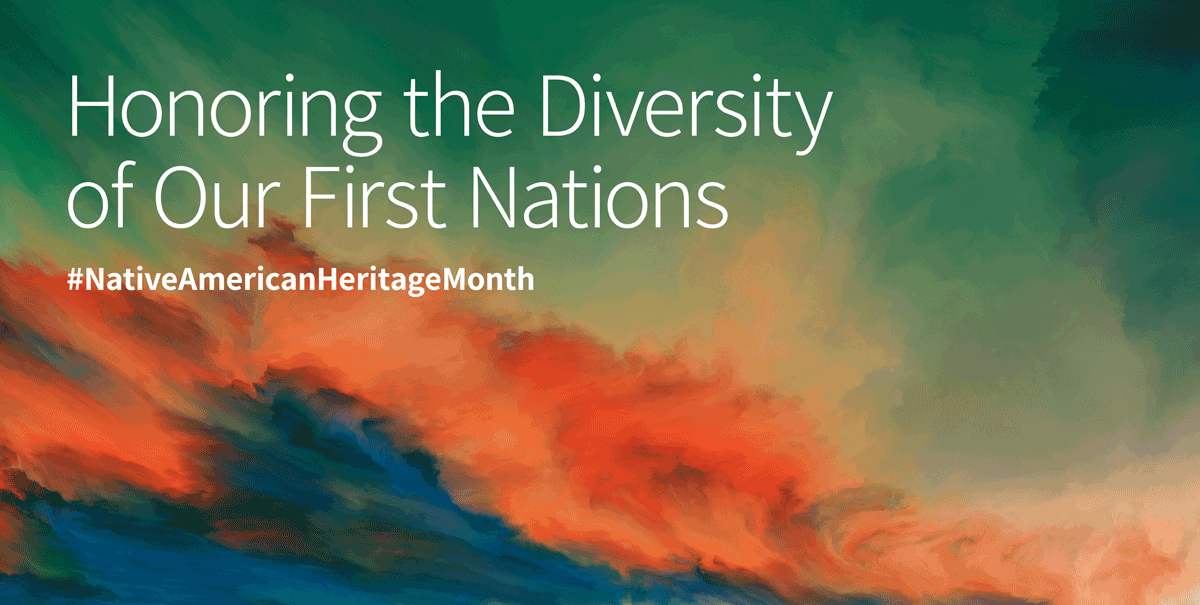 November is Native American Heritage Month, which was established in 1990 to recognize and honor the people who are indigenous to this land. Many educators use this as an opportunity to teach about Native American history, art, identity, culture, and contemporary issues. But while it's important that Alaska Native and American Indian heritage is represented in our classrooms, it is far more essential that these lessons accurately reflect the breadth and depth of Native American experience.
Unfortunately, much of the available information has been written by non-Natives. These outsider narratives often rely on dehumanizing stereotypes and depict Native Americans as a single, homogenous entity. Whether conscious or not, centering these stories reinforces misinformation that has been used to justify land theft and genocide against Native people for generations.
In reality, an enormous diversity of tribal nations call this land home. While more than 570 tribal nations are recognized by the U.S. government, many more exist beyond the scope of federal recognition. We see this diversity in the region we serve.
For example, more than 200 Alaska Native tribes speak at least 20 distinct languages, including Inupiaq, Tlingit, and Dena'ina. Communities like the Lummi, Quinault, Makah, Clatsop, Siletz, Cow Creek, and Coquille have lived and survived along the Pacific Coast for thousands of years. Farther east, the Columbia Plateau, Great Basin, Northern Rockies, and Great Plains regions are home to descendants of the Yakama, Nez Perce, Shoshone, Bannock, Northern Paiute, Bitterroot Salish, Blackfeet, Assiniboine, Crow, Northern Cheyenne, and numerous other tribes and bands. Each community carries unique traditions, histories, and culture that continue to shape their lived experience today. Across the United States, strong Native communities continue to thrive on reservations, across rural regions, and in urban centers. These distinct geographic contexts add another layer of complexity to Indigenous people's experiences and identities.
We as educators and education leaders have the responsibility to teach authentic, varied stories of Indigenous experiences and to recognize the individuality of the Native students and communities we serve. How can we make sure that we not only honor the histories of Indigenous peoples but also respect them as diverse, thriving communities?
One starting point is to learn the history of the land where you live. This website helps identify specific tribes from your region that you can research. Many tribal governments' websites offer educational resources and first-person narratives to support your learning. Additionally, the Reclaiming Native Truth project offers resources to support allies in dispelling false narratives.
You can also choose to center Native perspectives in your classrooms. Curriculum focused on authentic Indigenous experiences in your state and community will help you teach the full story. One example is Education Northwest's collaborative project with the Oregon Department of Education< to create a statewide curriculum recognizing the history and contributions of American Indian and Alaska Native people. This project was similar to the Indian Education for All initiative carried out by the Montana Office of Public Instruction, which provides educators with a wealth of knowledge, skills, and resources. Books like An Indigenous Peoples' History of the United States for Young People also present alternate narratives that can engage your students in learning about the history of distinct tribes.
It's also important to understand the current reality of education for Indigenous students firsthand. Without taking time to hear their perspectives, we risk building our perceptions on stereotypes. The recently published Indigenous Children's Survivance in Public Schools highlights the experiences of Indigenous teachers, students, and families to help educators learn how to better support them. We must also understand the distinct stories and cultures of specific students we serve to make classrooms relevant and responsive. We can seek out success stories, like that of the Paris Gibson Center alternative high school in Montana, to learn how to adopt and adapt authentic, culturally relevant strategies that allow Native students to thrive.
This month, Education Northwest will highlight stories of schools and educators in our region who are uplifting Native culture and community. These efforts serve as examples of how changes to our practice can better support the diversity of Native students' lives and experiences and can challenge dominant narratives about Native communities. In the meantime, you can explore more resources we've shared on Native education, including one infographic on how to better identify and support Native youth.
For educators and districts, honoring Native American Heritage Month should not mean a one-month add-on to existing curriculum. To honestly respect our Native communities and colleagues, we must look critically at the stories we teach, and the stories we tell ourselves, all year long.