Insights
Reimagine Education Starting This Summer
May 2021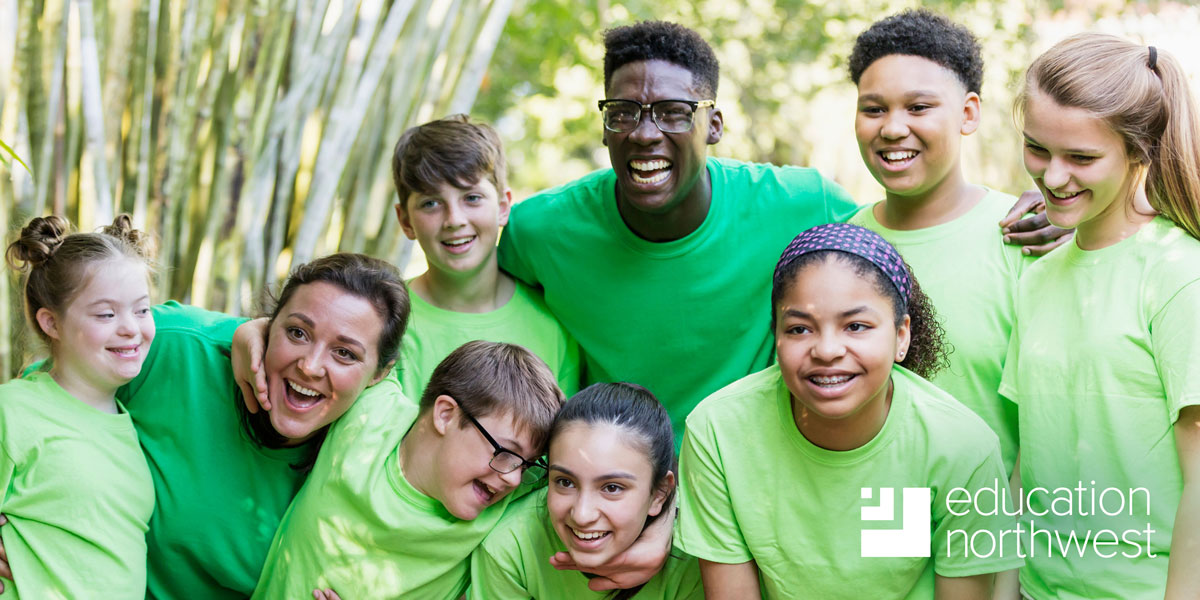 After a long and difficult year, more students are returning to the physical classroom—just in time for summer school. How can educators create effective summer learning programs that account for the challenges of this transition while looking to the future? What lessons can we bring from our COVID year to reinvent education and emerge stronger than before?
Now is the time to look beyond the traditional, single-purpose model of summer school. Instead, schools should integrate academics, enrichment, and social and emotional learning to design summer programs that are holistic, equitable, and well rounded.
Holistic Programs Promote Recovery
The first step to creating successful and engaging summer learning experiences is to remember that everyone involved has social and emotional needs as well as intellectual ones. The pandemic has taken a toll on students and teachers alike. Summer programs present an opportunity for healing and recovery.
Summer programs should help to restore social connections and make students feel cared for, as the Oregon Department of Education explained in its Summer Learning Best Practice Guide. Many districts are aiming for a camp atmosphere, featuring a variety of activities and a sense of collective spirit. Enrichment activities can pull students back in after months of relative isolation. One approach is project-based learning, which allows students to work cooperatively on a project built around a theme or topic they care about.
Teachers have also experienced fatigue brought on by distance learning. Even though they want to see their students during the summer, many educators feel exhausted from the past year. A modular approach to summer learning might lessen the fatigue by allowing students and teachers to choose from multiple, shorter sessions, rather than a more traditional six-week program.
Address Inequities by Improving Support Systems
The pandemic has affected some groups more than others, especially people of color, people from diverse cultural and linguistic backgrounds, people with low incomes, and people with disabilities. Summer programs must acknowledge this and work to dismantle systemic racism and other inequitable structures.
Successful summer programs affirm students' race, languages, and cultures and leverage those assets to further engage students in learning. For example, programs can incorporate language skill-building activities for emergent bilingual and dual-language students who may have had few opportunities to practice those skills during the pandemic. Summer programs can also ensure all students feel welcome through collaboration with community partners such as culturally specific organizations, religious congregations, and other nonprofits.
Summer programs should work to eliminate barriers to participation that some students face. For example, some older students have become caretakers for their younger siblings. Offering child care may enable these students to enroll in summer programs they would otherwise miss. To address inequitable technology access, some districts are developing learning hubs with internet-connected computers where students can take online courses at their own convenience. Other summer programs offer access to laundry facilities, food aid, or other crucial services.
Summer learning administrators recognize that the financial impact of the pandemic is ongoing. Students in financial need may choose to work instead of attending summer programs. This may be especially true for immigrant students whose parents cannot access government benefits. In response, some districts are exploring ways to pay older students to attend summer programs. This can happen through work-study, employment in summer programs for younger children, or partnerships with community organizations.
Use the Summer to Add Variety and Try New Approaches
If the disruptions of COVID have a bright side, it may be the opportunity to experiment with new approaches to learning. Summer programs of the past often focused on make-up work or meeting benchmarks not achieved during the traditional school year. This summer might be a good time to branch out.
Programs should incorporate the arts; science, technology, engineering, and math; enrichment; career and technical education; and physical activity. This variety engages students and contributes to the feel of a summer camp, and incorporating student choice is a powerful way to help students connect to their learning.
However, this doesn't mean summer programs are all fun and games. We can still have high expectations for academic rigor during summer school. In fact, students may crave more structure after a year of unpredictable school experiences. As is always the case in teaching, you have to find the balance.
Carry it Forward into the School Year
Designing programs that account for the whole person, center equity, and are well rounded will enhance the summer learning experience for students and teachers alike. But the benefits won't end in September: These practices will also help us when we go back to school in the fall.
It's important to address basic needs by building relationships with students; ensuring their social and emotional needs are met; and ensuring their families' immediate needs are met in terms of child care, laundry, or food. We can do that in schools throughout the year—not just in summer, and not just as a response to COVID.
We have an opportunity to reimagine what schools are and how they work. With innovation and creativity, we can reframe the way we do education and make sure all students can excel.