Insights
Study Finds Oregon Promise Influenced Students' College-Going Decisions
February 2017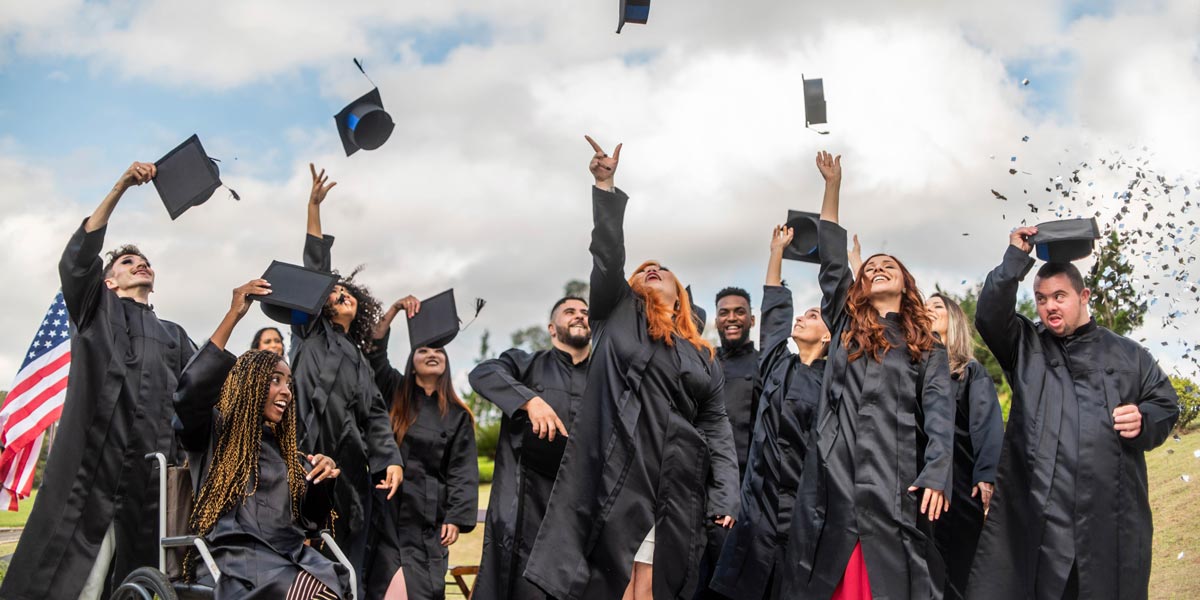 First-Generation Students Most Likely to Have Been Encouraged by New Funds
Education Northwest has released a study that shows Oregon Promise, a new state grant program that covers most tuition at Oregon community colleges, appears to be having an impact on the college-going decisions of students—particularly first-generation college students.
"Survey responses and stories shared from students demonstrate that individuals feel Oregon Promise has made an impact on their lives by reducing the financial burden of college and making college a possibility," said Michelle Hodara, the study's lead researcher. "While this is a first look at how students and educators perceive the program, future research can help identify the broader impact of Oregon Promise on program recipients' college completion rates and labor market outcomes."
Oregon Promise was created with the passage of Senate Bill 81 in 2015. The Higher Education Coordinating Commission (HECC) started marketing the program in fall 2015 and awarding grants in fall 2016. HECC requested Education Northwest's assistance in conducting a survey and qualitative evaluation of Oregon Promise—which extended beyond the requirements of Senate Bill 81—to collect the stories of students and college and career counselors.
The majority of survey respondents who were familiar with Oregon Promise said they agreed or strongly agreed that the program helped them see that college could be affordable and made them think more about going to college. Among first-generation college students surveyed, 75 percent and 69 percent, respectively, agreed or strongly agreed with these two statements.
Additionally, nearly a third of first-generation Oregon Promise recipients agreed or strongly agreed that they would not have gone to college without the program, compared with 18 percent of non-first-generation Oregon Promise recipients.
The study was conducted during summer and fall 2016. It includes survey data from 1,442 (out of 46,000) 18- and 19-year-old high school graduates and GED completers in Oregon who submitted the Free Application for Federal Student Aid in 2016. The study also includes data from focus groups and interviews with school staff members who provide college and career services.
The study also looked at how clearly students, as well as college and career services staff members, understood the details of Oregon Promise a year after Senate Bill 81 was passed. The evaluation uncovered the following areas for improved clarity and communication as the program continues to roll out: whether Oregon Promise makes college free and how many credits it covers per term, the notification timeline and disbursement process, the reapplication process, and program eligibility requirements.
As a result of these findings, state administrators are working to improve the clarity of communications regarding Oregon Promise for the next grant cycle, particularly through outreach to students, families, and counselors.
"Many thanks to Education Northwest for this insightful analysis, which shines a light on the voices of Oregon young people and the potential impact of Oregon Promise on college-going culture," said Juan Baez-Arévalo, interim director of the HECC Office of Student Access and Completion. "This study is already helping guide our outreach to future students. We are especially heartened to learn that the program appears to have helped first-generation Oregonians to see that college is possible."
In January 2016, HECC submitted to the Legislature its first biennial report about Oregon Promise, which included quantitative analysis of the first term of program recipients awarded in fall 2016.
The demand for Oregon Promise was greater than expected during the program's first term, with nearly 6,800 recent high school graduates and GED completers enrolled using the program. An estimated 44 percent of Oregon Promise recipients were first-generation college students.