Insights
Unpacking the "Hispanic" in Hispanic Heritage Month
October 2020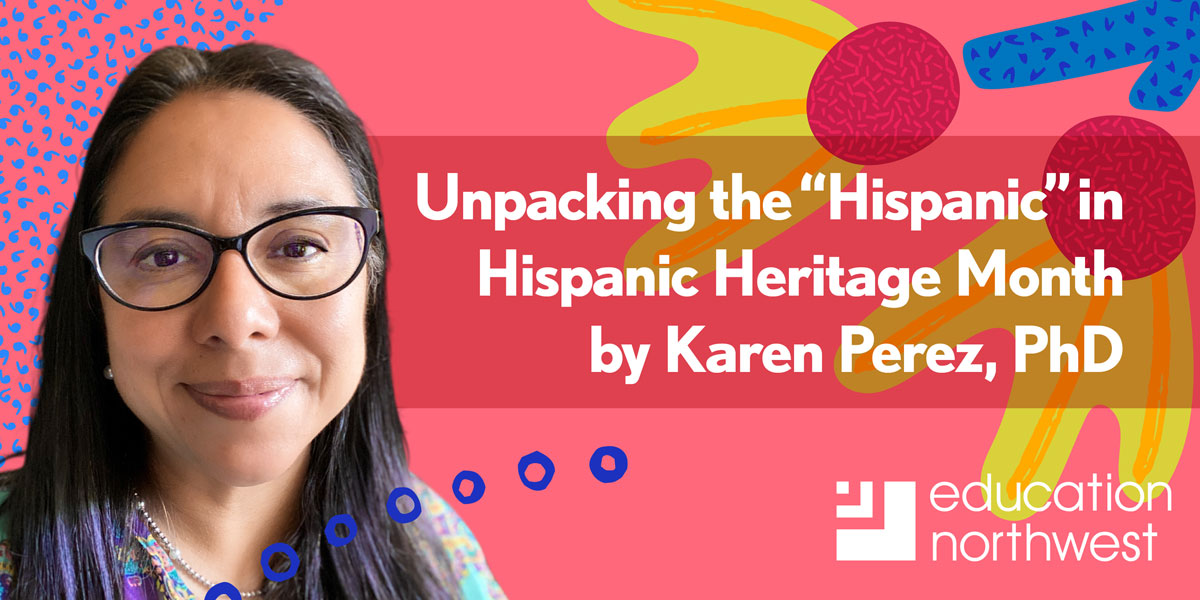 Even though I am from El Salvador and a United States citizen, I may not be the best person to write about Hispanic Heritage Month. As a brown-skinned Latina, first-generation immigrant in a mixed status family, I do not identify with or celebrate Hispanic Heritage Month during these 31 days.
Hispanic Heritage Month started in 1968 when President Lyndon Johnson announced a week-long celebration of the histories, cultures, and contributions of the people of Central and South America, the Caribbean, Mexico, and Spain. In 1988, President Ronald Reagan expanded the observance to 31 days, and the annual proclamation by all future presidents became Public Law 100-402.
For me and my family, the history that comes with our culture, the contributions of our elders, and the oppression that comes with being placed in this homogenous group "Hispanic" is not a month-long observance. It's something we live 365 days a year.
With that said, I appreciate the reminder in September to work with friends and community in a more focused way to unpack what it really means to be "Hispanic" in the United States in the time of the clock of the world. This month can be an opportunity to have conversations about what it means to have one's whole identity tied to one's country of origin or an ancestor's country of origin. Unpacking the homogenization of people and celebrating the diversity and richness we each bring to the United States is powerful.
Below are some resources to help you dive deeper into the question of what it means to be "Hispanic," and to learn about diverse Latinx people through webinars, short articles, stories, poetry, and more. I also invite you to join me on October 15 for the webinar "Seizing the opportunity to shift school culture: Serving our Latinx communities in the time of CDL." The webinar will be open to the first 300 people who register. Please consider joining us to learn more about how you can take action to better support our Latinx students and families in these challenging times.
Hispanic Heritage Month serves as a yearly call to action for many in support of the rights of our students, families, co-workers, and community members who identify as Hispanic, Latino/a/x, Central and South American, indigenous, or another personally meaningful self-identifier. I hope Hispanic Heritage Month also becomes a call to action for you as well.
Latinx Heritage Month Resources
This video offers an overview of what "Hispanic" means and how we can begin to unpack the word.
This webinar clarifies the confusion between race and ethnicity and provides a historical primer on Afro-Latinx identities: (A transcript of the webinar is also available.)
Launched by Janel Martinez, the Ain't I Latina? blog offers a platform for Afro-Latinas to explore and celebrate their diversity.
This quarterly newsletter features stories and articles written by Black Latinas.
This list includes five short videos featuring Afro-Latinx poets speaking about their personal experiences and identities.