Insights
Voices from the Northwest: Strategies for Funding Educator Networks
January 2019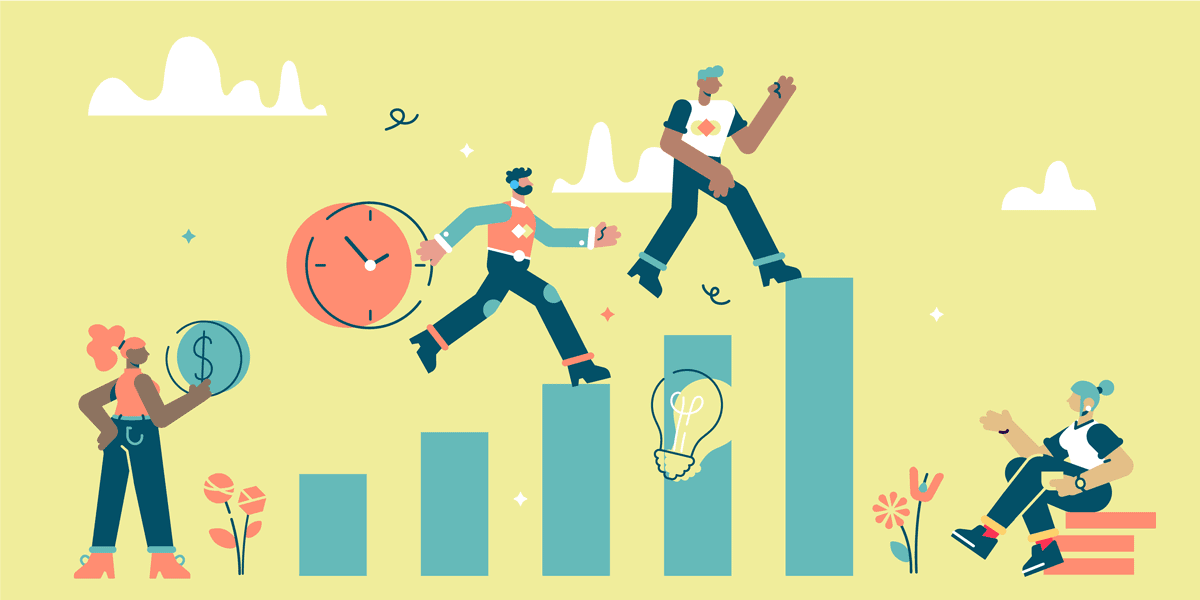 Educator networks and professional learning communities are gaining steam as an improvement strategy for states.
While research on the effectiveness of networks is becoming more widely available, a missing piece to the puzzle for states, districts and schools looking to form new networks is the answer to the question: Where do you find funding for networks?
We recently spoke to representatives from three state education agencies in the Northwest on the funding mechanisms and innovations they are using to launch and sustain educator networks in their states. Here is what we learned:
Educator Networks are a Cost-effective Professional Development Strategy in Idaho
By Michelle Clement Taylor
Michelle Clement Taylor is the school choice coordinator at Idaho State Department of Education.
Educator networks have been an integral school improvement strategy in Idaho for more than a decade. This work began with a network that was designed for principals from improvement schools. That was followed by the establishment of a network to support superintendents. These networks are now open to any administrator who would like to participate—regardless of whether their schools are in improvement status.
With limited funding available for networking activities, we have always been strategic about providing the greatest benefit to the broadest group of educators. Every dollar and every hour of educators' valuable time must count. Facilitating face-to-face network meetings can be expensive, but in our experience there are ways to lower costs. For example, since our initial networks included only administrators, districts and schools didn't need to cover the cost of substitute teachers. We also found that the cost of bringing people together didn't increase significantly whether there were 30 or 60 people in the room. For that reason, we have done everything possible to support all administrators who want to participate.
Rural teachers in Idaho began participating in networking activities in 2013-14 when the Idaho State Department of Education joined the Northwest Rural Innovation and Student Engagement (NW RISE) Network. Initially, we selected two rural districts to participate, Genesee and Glenn's Ferry, both of which had at least one administrator participating in a principal or superintendent network. These leaders were familiar with the benefits of networks and understood how to maximize their value. This was important: We didn't want NW RISE to become just one more thing that teachers needed to do.
One of our priorities with NW RISE has been how to scale up this important work at the school level. We have always focused on what teachers who attend NW RISE meetings can share with their colleagues back home. We also generate ways to bring together teachers in similar roles more locally. For example, when we expanded the state's participation in NW RISE, we strategically brought in districts near Genesee so that the teachers and administrators could work together more easily. We have now built the momentum to facilitate a new North Idaho RISE network based on the NW RISE model.
Another benefit of networking is that getting to know each other makes it easier for our smaller districts to share teacher training on professional development days with nearby districts. With limited professional development funds available, districts find ways to share costs to hold group convenings. For example, one district will use professional development funds to bring in speakers and another will pay for lunch.
The Idaho State Department of Education goes to great lengths to support these professional networking activities, piecing together various federal funding streams, such as Title II funds, a little extra in school improvement administrative funds, and rural administrative funds. Since we are using funds from various sources, if one funding stream gets cut, our activities can still move forward.
Finding Innovative Ways to Support its Rural Educator Networks
By Timothy McNeely
Timothy McNeely is the director of Consolidated Program Review (CPR) and Rural Education in Washington state's Office of the Superintendent of Public Instruction.
One of the equity goals in Washington is to provide support to remote, traditionally underserved districts. We see participation in the Northwest Rural Innovation and Student Engagement (NW RISE) Network, which brings together educators from isolated districts in five Northwest states, as a direct benefit to some of our smallest rural schools.
Finding money for in-depth, ongoing professional development can be challenging, especially for rural districts. By framing participation in NW RISE as an educator equity issue, we are able to use funds from the state's Title II allocation to provide fairly small grants to districts to offset the costs to participate. How the money is spent varies by district, but generally the funds cover travel costs for 3 to 4 people to attend the biannual face-to-face NW RISE meetings and, where possible, the cost of substitute teachers to cover for the attendees.
Because there is a desire to create activities similar to NW RISE in additional Washington rural districts, we are also exploring other funding possibilities. For example, we added NW RISE as a promising practice to our ESSA plan. This could help open the door for more rural and low-income schools to use funds from Rural Education Initiative grants to join NW RISE or to participate in a WA RISE network that might materialize in the future. It could also offset the costs of bringing school counselors together in the Washington Rural Counselor Network, which is based on the NW RISE model.
We are also exploring how other states have funded these types of rural network activities. For example, the Ford Foundation has a program for supporting rural districts in Oregon. While we have not yet identified a grantmaking organization that's the best fit for us, we are keeping foundation funding open as a possibility.
Another approach is to look at the state's current legislative goals—such as dual credit programs—and identify ways that rural educator networks can tap into those resources and support those goals in isolated, small districts.
Rural districts also have the option of using their federal funding to support network participation. For example, districts could feasibly support their participation in NW RISE or other networks with their own Title II dollars as needed—in particular, when teachers engage in professional development activities with their job-alike counterparts from other remote schools. In addition, districts could also use Title I dollars if participation is part of their turnaround efforts.
There are other ways that rural districts can use their flexible federal funds to support networking activities. For example, when NW RISE educators engage in activities that involve joint projects with classrooms across the region, districts may be able to use Title IV Part A funds that support well-rounded academic enrichment to purchase the technology needed to link classrooms at a distance.
The Washington Office of Superintendent of Public Instruction understands not only the value of rural educator networks but also the funding challenges rural districts face. We are committed to supporting districts as they find ways to conduct this important work.
The Educator Advancement Fund is Helping Oregon Take a New Approach to Educator Support Networks
By Hilda Rosselli
Dr. Hilda Rosselli is the director of Career and College Readiness for the Chief Education Office in Oregon.
In the coming biennium, Oregon will be strengthening its commitment to providing educators with the professional development and support they need. Using funds allocated by the Oregon State Legislature, the state will refine an approach for distributing $40 million (or $60 million per Governor's Recommended Budget) to impact and support educators in the coming biennium. Previously known as the Network for Quality Teaching and Learning, the Educator Advancement Fund will now be overseen by an Educator Advancement Council charged with creating more equitable access to funds statewide, establishing local educator networks, elevating teacher voice in prioritizing needs of educators for supports and culturally responsive professional learning. Local context and needs will be identified that promote the development of educators throughout their entire careers—from the time they consider entering the profession through the hiring and induction process, professional learning, and career advancement.
Starting in 2013, the Oregon State Legislature designated funding for initiatives focused on developing and supporting high-quality teachers and administrators. This included teacher mentoring programs, partnerships to address educator workforce needs, school district collaboration grants to support career pathways and processes for enhancing educator evaluation systems and professional learning, as well as assistance in rolling out common core standards and other state mandated professional learning requirements. These funds were distributed as a series of competitive grants to districts. Unfortunately, this led to inequitable funding across all regions of the state and, in many cases, resulted in efforts that were not driven by practitioner needs and were not focused on creating the kind of systemic change that could last beyond the grant funding cycle.
Backed by an executive order from the governor, an advisory group spent two years developing recommendations to improve the use of funds and defining an intergovernmental agreement that has been critical to moving locally driven networks forward. This has resulted in the formation of the Educator Advancement Council (EAC), which represents a cross-sector, public-private, intergovernmental collaboration. The EAC is charged with coordinating the effort to establish educator networks that are driven by local needs and informed by practitioner voices.
Some elements that were supported by previous legislative funding will continue, such as the Oregon Educator Network (OEN), which provides educators from across the state with the opportunity to share resources and explore common problems of practice. In addition, the state will continue to conduct an annual educator workforce teaching and learning conditions survey and support the Oregon Teacher Scholars Program, which provides $5,000 scholarships and networking support for racially and linguistically diverse teacher candidates.
This past fall, the EAC released a Request for Information (RFI) to school districts, education service districts, nonprofit organizations, and other entities across the state to get a sense of new, emerging, and existing networks focused on delivering high-quality, culturally responsive professional learning and supports needed for educators across the career continuum. The EAC was explicit about its interest in networks that include practitioner input and are focused on addressing local needs.
The EAC is using the findings from this information gathering effort in several ways. First, the council is drafting a formal request for proposals, which will be issued in spring 2019. Second, it has identified areas of technical assistance that networks should address when they launch in fall 2019. Third, it is creating a series of design institutes to be conducted in various regions of the state in February to prepare for this initiative.
The Educator Advancement Fund will soon help practitioners identify the root causes of common problems of practice and will help school districts address issues related to the teacher shortage. For example, the fund could be used to support continuous improvement processes that lead to streamlined pathways for potential teachers, including individuals who are currently working as paraprofessionals and adults looking to change careers. The networks can also address specific aspects of educator advancement, including supports for novice educators and professional learning opportunities that are culturally relevant.
This next iteration of educator networks in Oregon represents a fundamental shift in how the state supports teachers and administrators. We are moving from an inequitable, piecemeal, and top-down approach to one that is systemwide, practitioner-driven, and locally focused. We believe this is the best way to promote educator growth that will translate to improved student learning for the entire state.