Insights
What Network Organizers Should Look for in an Intermediary
January 2019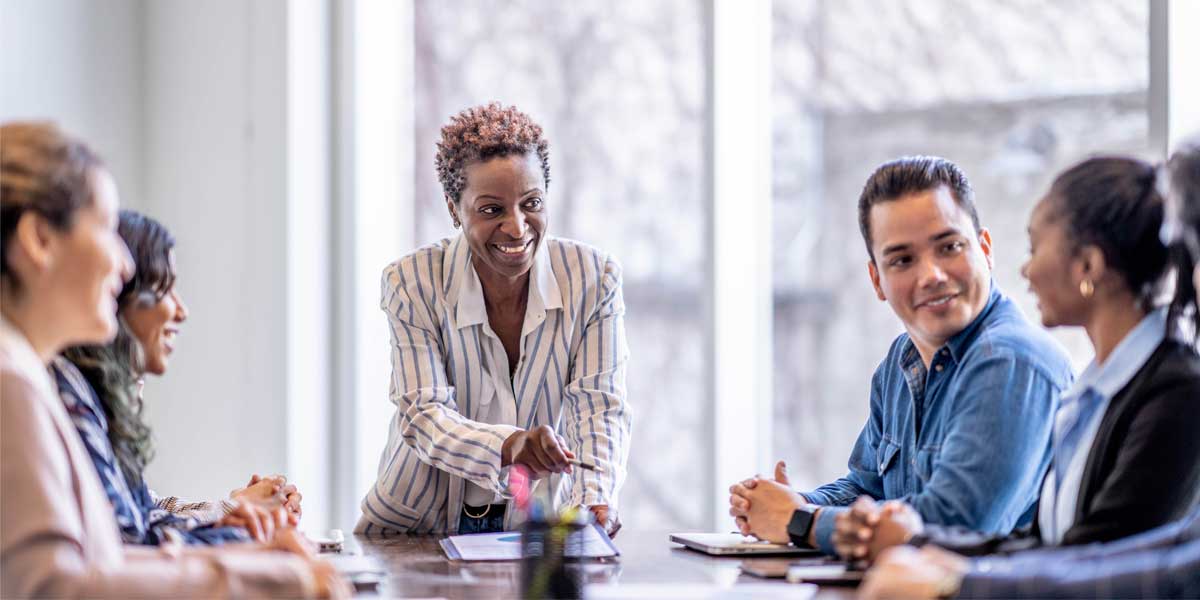 Education network organizers benefit from having strong intermediary partners (also known as hub or backbone organizations).
In school improvement networks, intermediaries can strengthen network capacity related to continuous improvement methods, professional learning dissemination, community building and the use of data and evidence.
Based on our experiences with education networks, we have identified important qualities and capacities that emerging network organizers should look for in an intermediary partner.
How an Intermediary Should be Oriented to the Work
Organizations that are a good fit for the intermediary role exhibit the following qualities:
Leading with heart
Educators care deeply about student learning. They need partners who reflect that passion and inspire those around them to do the work. To grow a network, organizers need partners to reinforce their core values and overarching goals. They need champions who help motivate members to believe in the collective vision. There will be hills and valleys, but strong intermediaries take the long view and help everyone stay committed to the network's eventual success.
Leading from behind
A strong intermediary partner is a "quiet" leader, working behind the scenes to build capacity and always putting the spotlight on the network. The intermediary builds ownership and fosters both grassroots commitment and action among network members. In fact, a strong partner gains satisfaction from helping others lead. You ought to be able to feel their pride in your work. This orientation allows others to really play their role and lead—and succeed.
Leading with inquiry
Some potential partners may suggest they have a formula or a standard set of tools that simplifies the process of developing a network. Beware! In our experience, the best intermediaries recognize the need to work through a context-specific, inquiry-driven process. A good intermediary should bring a robust but flexible set of tools to draw from as it helps you gather data, pose and answer questions and discover your unique path to action. Networks are member-led journeys—not set models to be implemented. A good partner helps you create a powerful vision, develop and deepen collective commitment and continuously grow the network to maximize impact.
What an intermediary should be able to do
Once you've established that your potential partner has these qualities, you should then determine its capacity to perform. Education Northwest has identified these core capacities of intermediaries:
They can connect you
A strong partner can help you tap into wider professional circles of peers, experts and organizations to help stimulate the network, promote shared learning and provide mechanisms for disseminating your results.
They are a neutral party
There will be varying perspectives on how to design, launch and grow a network. Your partner should provide objectivity, helping you make decisions based on data and evidence. No matter which direction you want to go, your partner must be able to support you.
They draw on lessons learned
A good intermediary draws on extensive network experience to guide you in this work. Along those lines, a potential partner should have a track record and not be "winging it."
They provide critical intermediary functions
Networks need partners that can facilitate operations in key areas in a flexible, responsive manner. Networks need sufficient structure and the flexibility to ensure supports are tailored to their needs. A strong intermediary partner responds to needs in the following areas:
Facilitation: Intermediaries must provide strong process facilitation so that things get done. This may include virtual and in-person meetings.
Content: High-performing partners have the content knowledge and deep, contextualized experience to ensure professional learning translates into action.
Data and evidence use: Effective intermediaries develop an appetite throughout the network for using data and evidence, and then they support it in multiple ways.
Administrative capacity: Network partners should be able to manage all the logistical details related to planning and managing membership, meetings and resource development.