Resources
What the Research Says on Cyberbullying and Electronic Aggression
October 2018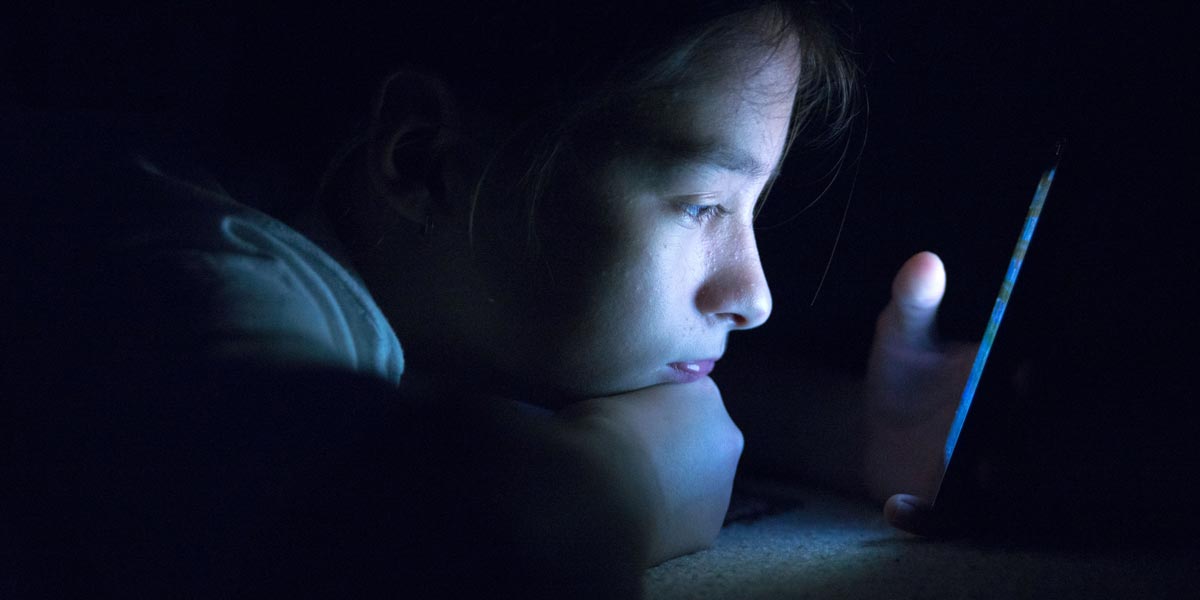 Cyberbullying, or electronic aggression, is unwanted behavior by a student or group of students that occurs through email, chat rooms, instant message, websites or social media. Like in-person bullying, cyberbullying presents a serious risk to the psychological, physical and social safety of students. Research shows that educators, parents and other adults in the community can help prevent bullying by learning about the harm it can cause, teaching students how to respond to bullying incidents and creating a school-wide bullying prevention strategy.
Our librarians compiled this list of available websites that provide current research on the prevalence of cyberbullying, prevention strategies and school-based interventions. These websites also provide infographics, fact sheets and other tools for educators, parents and students.
Stop Bullying, a resource in the U.S. Department of Health and Human Services site, provides information to help educators, parents, and students identify and understand the harmful effects of cyberbullying and evidence-based prevention and intervention strategies. The website also provides infographics, research summaries, fact sheets, and an interactive map of state anti-bullying laws and policies.
Cyberbullying Research Center provides tools, journal articles and presentations that provide information on the prevalence, state laws and actionable strategies that address cyberbullying. The site also provides a variety of resources for educators, students and parents.
The National Center on Safe Supportive Learning Environments provides tools, research reports and technical assistance in areas including:
School climate
Preventing and responding to discriminatory behavior at school
Responding to trauma in K–12 schools
Social-emotional learning
Resilience
This study investigates whether vicarious sharing of emotions and mental perspective taking are associated with adolescent online bystanders' intervention in cyberbullying cases. The results indicate that only mental perspective taking increases the likelihood that bystanders will intervene in healthy ways such as reporting the cyberbullying acts.
In this narrative review, the effects of cyberbullying are reviewed—including increased risk of suicide attempts. The review also shares risk factors of cyberbullying including previous cyberbullying, excessive internet use and lack of empathy, anger, narcissism and authoritarian/permissive parenting.
Evidence-based strategies to address electronic harassment are lacking, and few studies have incorporated adolescent input into intervention design. The purpose of this study was to use a novel data collection approach to determine perspectives on electronic harassment intervention and prevention from highly engaged adolescent technology users. The suggested responses focused on the target of electronic harassment, rather than the perpetrator.
This article reviews 32 studies to focus on protective factors associated with homophobic bullying perpetration and victimization among children and adolescents. The review identified protective factors at the individual level (e.g., sexual identity, self-esteem), the family level (e.g., social support at home), the peer level (e.g., positive friendships) and the school level (e.g., school policies against homophobic bullying, positive school climate).
This study reviews existing literature on parents' influence on adolescent cyberbullying, both as victims and perpetrators. Findings indicate that parents who provide emotional warmth that might support adolescent's disclosure of online activity could be more effective than parental controls (e.g., restricting the internet) in preventing cyberbullying behavior.
This study looks at the reported occurrences, the type of social media where cyberbullying is reported and the demographics of those experiencing the bullying. Like previous research, the study found a greater prevalence among male students. The study also found cyberbullying was more prevalent in social media types that were open to many people (i.e., Facebook) when compared to more private forms of social communication (i.e., email or text messages).