Insights
Beyond Compliance: Using Perkins Data to Improve CTE
November 2021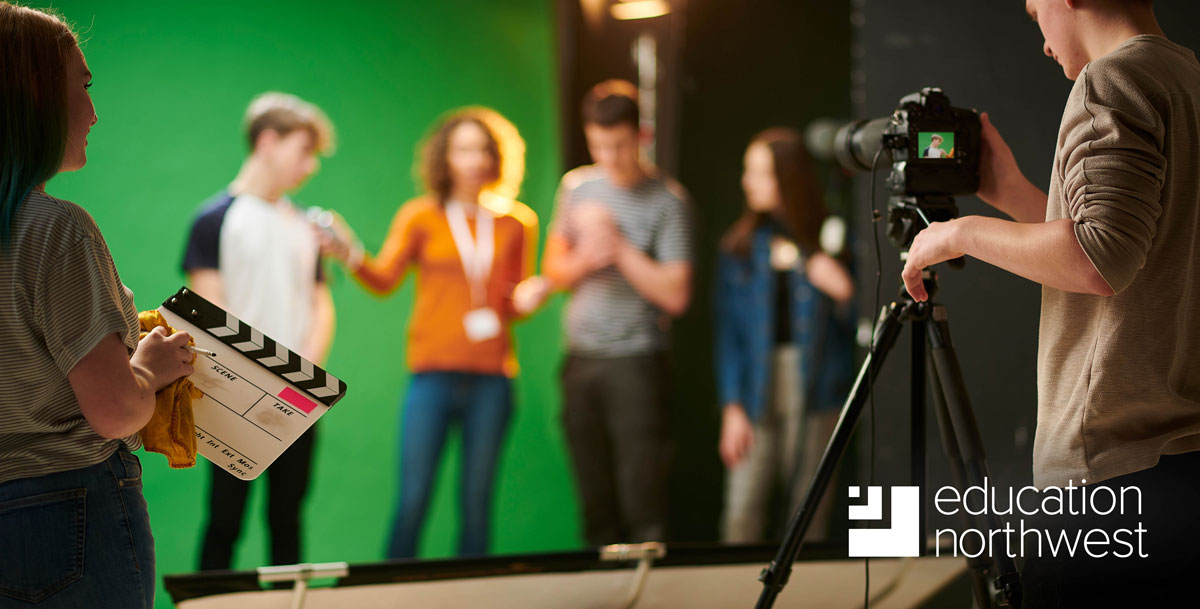 Federal Perkins funding has helped expand career and technical education (CTE) in high schools and colleges across the country. Because of the reporting requirements tied to that funding, we now have access to more data than ever before on CTE programs, the students who participate, and the outcomes they achieve.
These data are being collected for federal compliance, but they also have the potential to offer rich insight to the schools and districts that collect them. For CTE teachers and program staff, these data can shed important light on opportunities to improve CTE programs, especially in terms of equity and access.
If the amount of data you have feels overwhelming, remember to take a deep breath and start at the beginning. Here are a few suggestions on how you can start using your existing CTE data.
Focus on What's Actionable
At the federal and state levels, Perkins reports give an important bird's-eye view of longer-term student outcomes in CTE, such as employment after program completion. However, these reports often use data on students who participated in programs years ago, meaning the reports are not always actionable at the district or school level. This is especially true for more recent reports, which focus on students who participated in programs before the pandemic interrupted and changed course delivery.
When you zoom in and analyze CTE data on a program level, you start to find patterns and opportunities that can be more actionable.
Conserve your capacity by focusing on leveraging the data you already collect for Perkins reporting. This includes information on:
What CTE programs and classes you offer
Student demographic information, such as gender, race/ethnicity, family income, whether students are parents, whether students have been in foster care, and more
What courses students take and what credits they earn
What work-based learning opportunities students participate in
What credentials students earn
Consider What You Want to Know
Before you start analyzing your data, think about what questions you have about your programs. Some questions you might want to explore include:
Which groups of students enroll in CTE programs?
Which groups of students do not participate in CTE?
For students who are not taking CTE courses, what are they doing instead?
Are different groups of students staying in CTE programs at similar rates?
Once you have questions in mind, you need to determine whether the data you have will help you find the answers. If you don't have all the data you need, think about how you could find those data. For example, you might be able to access existing datasets or use data from partners you already work with.
Break Data Down by Program and Share Findings with Instructors
It can be difficult for teachers on the ground to find meaning in federal and state Perkins reports because these reports focus on long-term outcomes measured after programs end, combine CTE programs across schools and districts, and often collapse multiple CTE programs into a single cluster. When you zoom in and analyze CTE data on a program level, you start to find patterns and opportunities that can be more actionable. This can help individual teachers identify specific ways to improve their programs and understand how they can contribute to student success.
With some time, energy, and analytical support, CTE data can provide a wealth of information for making tangible program improvements.
For example, one metric that federal and state reports do not address is retention, or how many students remain enrolled in specific CTE program over time. However, rates of retention can be calculated with the CTE data you already collect for Perkins reporting.
If you have access to data analysts in your school or district, consider whether they could help you run analyses and share the results back with teachers in a user-friendly, accessible format.
Focus on Equity in Access and Outcomes
CTE programs may be unintentionally designed with systemic barriers that prevent certain groups of students from achieving success or even accessing the program. When program-level CTE data are disaggregated by student demographics, teachers and program staff can begin to identify and address those barriers.
Imagine you are exploring CTE data in your high school. You see that the overall retention rate in the engineering program is 60 percent and want to know whether that rate is consistent across different groups of students. When you disaggregate the data, you find that retention rates were lower among emergent bilingual students. Looking at the master schedule, you realize that the third course in the engineering sequence is only offered during fourth period—the only time your school offers a mandatory English course for emergent bilingual students. Shifting the timing of the engineering course could allow these students to continue in the program.
With some time, energy, and analytical support, CTE data can provide a wealth of information for making tangible program improvements. By focusing on the data you already have and the elements you can control, you can start making your programs more accessible and equitable for all students.
---
Interested in CTE Practitioner Training Modules? Education Northwest partnered with American Institutes for Research to co-author a series of self-guided training modules. These free modules strengthen your capacity to access, understand, and use CTE data and research as well as conduct your own research, particularly causal research.