Insights
Dr. Karen Pérez Joins Education Northwest to Lead Equity-Focused Systems Improvement
October 2020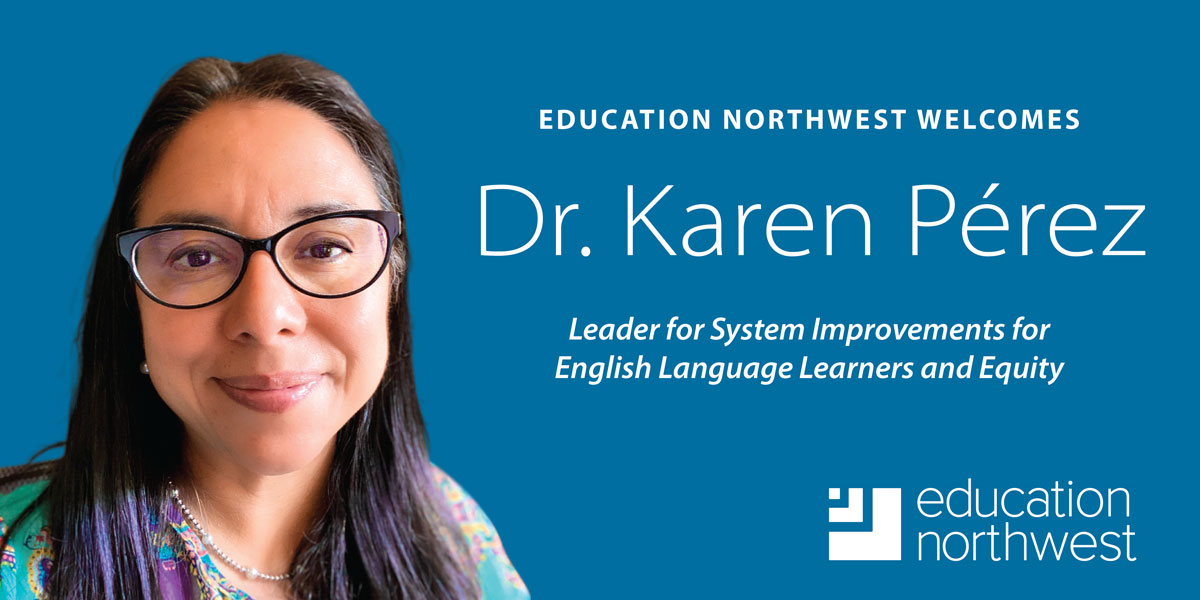 Education Northwest is thrilled to announce the recent hiring of Dr. Karen Pérez, a leader in systems improvement for equity and English learners. Karen's work is informed by a rich background in classroom teaching, dual-language program development, workforce diversification, migrant education, special education, and community engagement.
Through the lens of these varied experiences, Karen analyzes systems with a focus on identifying opportunities that support historically marginalized communities. Her collaborative, asset-based approach values community knowledge as key to achieving equity and innovation.
"We have an amazing team at Education Northwest that thinks outside the box, and the end products are powerful," Karen said. "I'm excited about connecting research with on-the-ground work and collaborating to help people find more equitable solutions."
Karen's combination of practical and academic expertise offers valuable insight to partners at every level: from pre-K to postsecondary, individual schools to departments of education. She has a doctorate in educational leadership from Lewis & Clark College, in addition to master's degrees in elementary and special education.
"Education Northwest is stronger with Karen on our team," adds Patty Wood, chief executive officer. "This is an especially critical time to center the voices of students and parents in our education system. Karen's expertise in community engagement will increase the impact of projects across our organization by grounding our approach in cultural relevancy and equity."