Insights
How Native Communities are Harnessing the Internet to Share Traditional and Contemporary Knowledge with Students
May 2020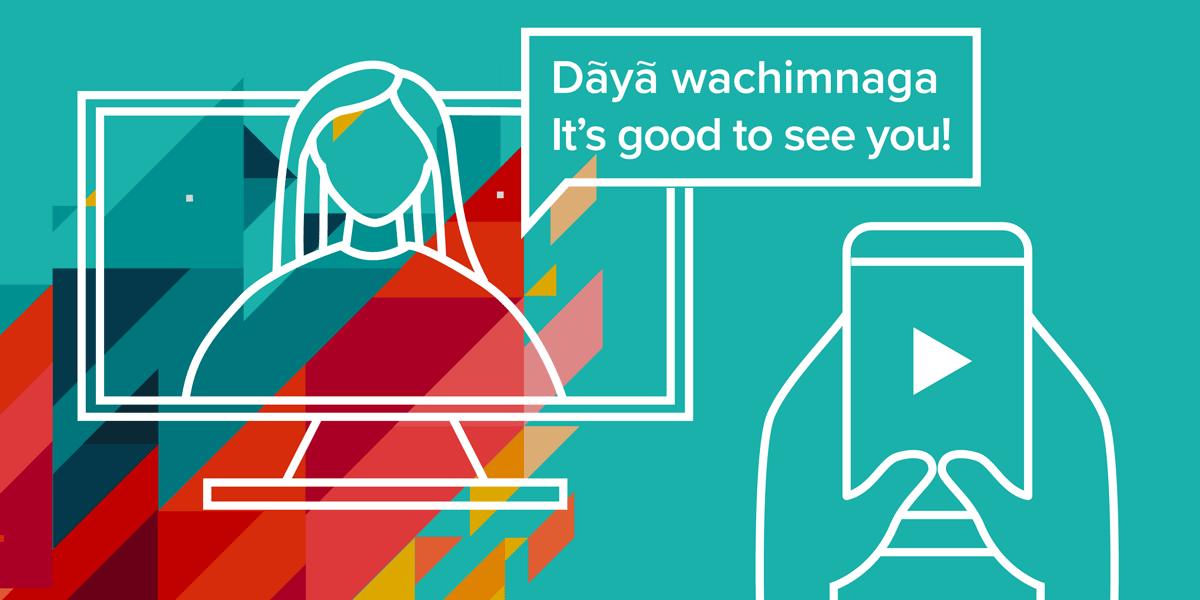 It is better to light a candle than curse the darkness.
This phrase resonates now more than ever. It also describes the way Native communities have been showing up for education during the COVID-19 pandemic—tribal elders, leaders, advocates, and educators have been finding creative ways to engage learners.
From Indigenous language lessons streamed via Facebook Live to American Indian history lessons and oral traditions uploaded to YouTube, Native communities are sharing traditional and contemporary knowledge through the use of technology and social media platforms.
The significance of these efforts cannot be understated. As Indigenous youth face significant challenges while education systems are disrupted and inequities abound, their relatives and community have responded with a message: We are here for you. Your languages and culture are here for you. In times of crisis, your identity matters and can be a sustaining force.
As the boundary between home and school blurs during the pandemic, these new methods also have a wide-reaching positive impact, promoting culturally responsive teaching and learning that can be shared across intergenerational homes.
Specifically, by developing educational materials and harnessing social media to share them, Native communities can reach more students overall and give Native students a greater opportunity to see themselves reflected in their learning. And since both culture and language are strong protective factors for Native youth, these connections are all the more important during challenging times.
Here are some of the innovative ways Native communities are imparting their knowledge, sharing resources, and engaging learners today:
Teaching Heritage Language Lessons via Social Media
In Montana, two elders are offering short Cree language lessons from home, which are recorded and posted on Facebook. Additionally, educators from multiple tribes are hosting online heritage language learning sessions for their students to continue their learning beyond the classroom.
Facilitating Online Indigenous Education That Spans Grade Levels and Content Areas—and Features Contemporary Issues
Think Indigenous, a Canadian organization, has developed an online K–8 classroom "for students to continue to access Indigenous education from their home." On the corresponding YouTube channel, videos cover topics ranging from Indigenous sign language to archery to 19th-century resistance movements. On its Facebook page, Think Indigenous offers lessons and podcasts, as well as talks from guest speakers. Earlier this year, the group's work was featured in a Canadian Broadcasting Corp. article.
Presenting Student-Centered Digital Learning Activities and Resources Focused on Native Culture That Can Be Used in the Home
The goal of the National Indian Education Association (NIEA) "is to continuously support our communities, especially during this new era of distance/online learning." To that end, NIEA has compiled lists of digital learning activities and resources. The pre-K–8 activities were developed in collaboration with IllumiNative, a Native-led nonprofit seeking to increase the visibility of Native peoples in America by changing the national narrative. The resources are geared toward schools, educators, parents/caregivers, and communities.
Providing Online Opportunities to Celebrate American Indian Art and Artists
In collaboration with the Oregon-based Native Wellness Institute, Shalene Joseph created a coloring book that celebrates Native culture. Joseph, the project coordinator for the Indigenous 20 Something Project, wrote on the Native Wellness Institute's website, "While we are all in our homes and safe, we can virtually come together as community and color." Additionally, the Minneapolis Institute of Art is offering Native Art, Native Voices: A Resource for K–12 Learners. Developed in 2018, this PDF includes interviews with Native artists, essays, and art lessons developed by and with Native artists.
Offering Educational Computer Games with a Native Culture Lens
Based in Minnesota, 7 Generation Games develops games and apps that teach students about Native culture, as well as math and history. Starting March 16 and until U.S. schools reopen, the company has made all its games and apps available for free.
Spotlighting Native-authored Books and Literary Materials Online
Cynthia Leitich Smith, a citizen of the Muscogee Creek Nation and an award-winning author, has compiled a list of Native-authored books for children and young adults. The list also includes supplemental resources (such as links to author interviews, teacher guides, and videos).
Delivering Multimedia Learning Experiences Focused on Matters of Importance to Tribes
Although it was created before the COVID-19 pandemic, Water: The Sacred Relationship continues to be an excellent example of innovative approaches to education in Native communities. This Canadian project includes a website, documentary film, research article, and curriculum for grades 5 and 6.