Insights
Switching Gears: Ways to Optimize an Unplanned Shift to Online Teaching
April 2020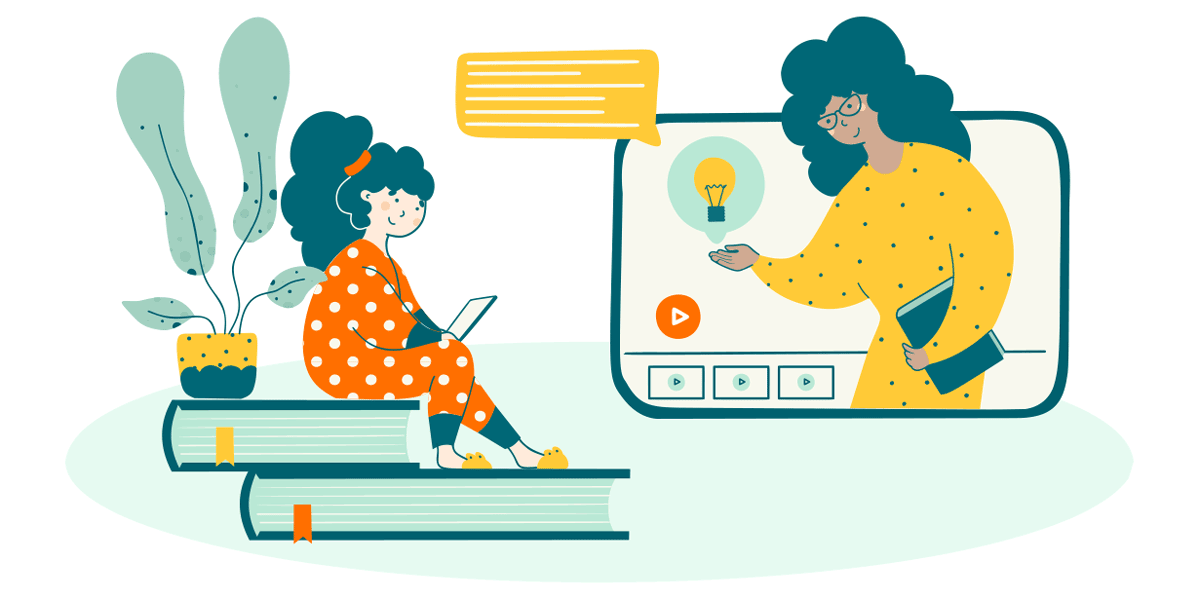 One of the most significant changes to education in decades is occurring across the country as educators shift to providing their instructional expertise almost solely through online teaching.
While simultaneously adapting and innovating each day, teachers are working harder than ever to deliver content—but more importantly, to connect with and support their students through these challenging times, providing hope and continuity.
The unplanned pivot to online teaching doesn't come without significant challenges, including equity-related issues; access to computers and high-speed internet; and support for the physical, social, and emotional well-being of our youth. However, it also offers opportunities for ingenuity and creativity.
But first, a strong foundation for online teaching must be built—and according to Lisa Nebeker, a faculty member at the Idaho Digital Learning Alliance (IDLA), educators are further ahead than they may realize because they have already built relationships with their students.
"They know their students, their strengths, and their needs," she says. "Remote teaching may look different, but they are still able to use those skills that are at the heart of teaching."
Start with the Basics
Teachers need to develop an ongoing understanding of the infrastructure required for remote instruction, such as school learning management systems. One helpful resource from IDLA is "eDays for Teachers 2020."
This webinar offers a tutorial on Google Meet and provides various technology-related tips. These include using headphones with a microphone, muting students until they need to speak, and preparing alternative resources (such as a recording of the session).
Once the technological foundation is established, a recent Edutopia article recommends that new online teachers focus on four best practices:
"Simplicity is key"
"Establish a digital home base"
"Prioritize longer, student-driven assignments"
"Individual touchpoints are game-changers"
Another helpful article from Edutopia, "Teaching Strategies of Award-Winning Online Instructors," examines five key takeaways from a study published in the December 2019 issue of Online Learning Journal. These include providing opportunities for students to create content and reflect on their learning.
Offer Various Types of Learning Activities
In the study mentioned above, one instructor stated, "You can't just take your material you've provided in class and put it online."
To that end, as teachers begin to hone new creative practices while they deliver online instruction, IDLA suggests that they consider offering different opportunities, such as:
Guest speakers and "ask an expert" events
Virtual field trips
Science experiments (with household items/supplies)
Show and tell
Web scavenger hunts
Research and Use State Resources
Across the Northwest, state education agencies are offering virtual support for educators, including resources and professional development tailored to their unique state context, as they navigate the unexpected shift to online learning.
A state-by-state rundown of resources is provided below.
Alaska
The Alaska Department of Education & Early Development has launched "Teaching & Learning Support," a website that provides distance teaching tools (including professional development on many topics related to online learning).
Idaho
The Idaho State Department of Education, in coordination with the state and governor, has created a website devoted to resources for schools. In addition, IDLA is offering coronavirus response resources, including various webinars. "Our team wants to build up the capacity of teachers who are entering the world of remote learning possibly for the first time," says Jeff Simmons, director of supervision and instruction at IDLA.
Montana
The Montana Office of Public Instruction is offering various online learning resources, including remote learning sharing sessions (which give teachers "an opportunity to share resources, ask questions, and build community around remote learning"). Additionally, the website includes a link to the Teacher Learning Hub, through which educators can take "Introduction to Online Course Design."
Oregon
The Oregon Department of Education (ODE) has created a web page titled "Distance Learning for All: Care, Connection, Continuity" that provides guidance and resources for educators. ODE has also created a web page with COVID-19–related resources that fall under the following five categories: "School Leaders," "School-Aged Emergency Child Care," "Mental Health and Social Support," "Parents and Families," and "Essential Links."
Washington
On its website, the Washington Office of Superintendent of Public Instruction is providing "Resources for Continuous Learning During School Closures." These resources were "chosen for their alignment to Washington State Learning Standards (or a recognized equivalent) and/or direct experience with effective implementation with students."
For more information on remote learning and online teaching, check out these resources from REL Northwest, REL Midwest, and the Indiana Department of Education.