Resources
Improving Teaching and Learning in Higher Education Using Lesson Study
March 2021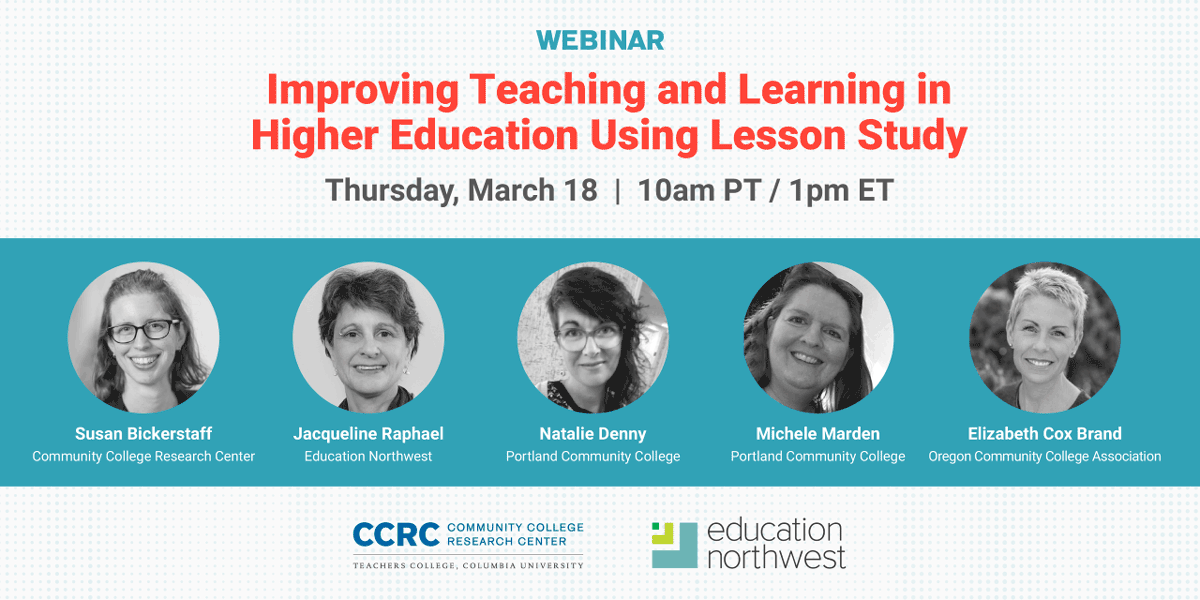 Reporting on a Study of Faculty Development in Community Colleges
In this webinar, faculty, instructional designers, faculty developers, and administrators learned about lesson study, a model for faculty development. Lesson study has proven effective in improving student learning in K-12 mathematics. To understand lesson study at the postsecondary level, the Community College Research Center and Education Northwest engaged in a three-year, Institute of Education Sciences-funded project to adapt and implement the professional development model at three community colleges.
This webinar introduced lesson study, showcased new implementation resources, and reviewed research findings from the project. Participants heard from faculty and leaders about how this approach can be used to address current challenges in postsecondary education.
Resources
Webinar Recording
---
---
Presenters
Sue Bickerstaff
Senior Research Associate
Community College Research Center
Teachers College, Columbia University
Jacqueline Raphael
Practice Expert
Education Northwest
Natalie Denny
Math Instructor
Portland Community College
Michele Marden
Math Instructor
Portland Community College
Elizabeth Cox Brand
Executive Director
Student Success Center
Oregon Community College Association
This project was funded by the Institute of Education Sciences, U.S. Department of Education, through Grant R305A170454. The opinions expressed are those of the authors and do not represent views of the Institute or the U.S. Department of Education.