Insights
Celebrating Native American Heritage Month
November 2019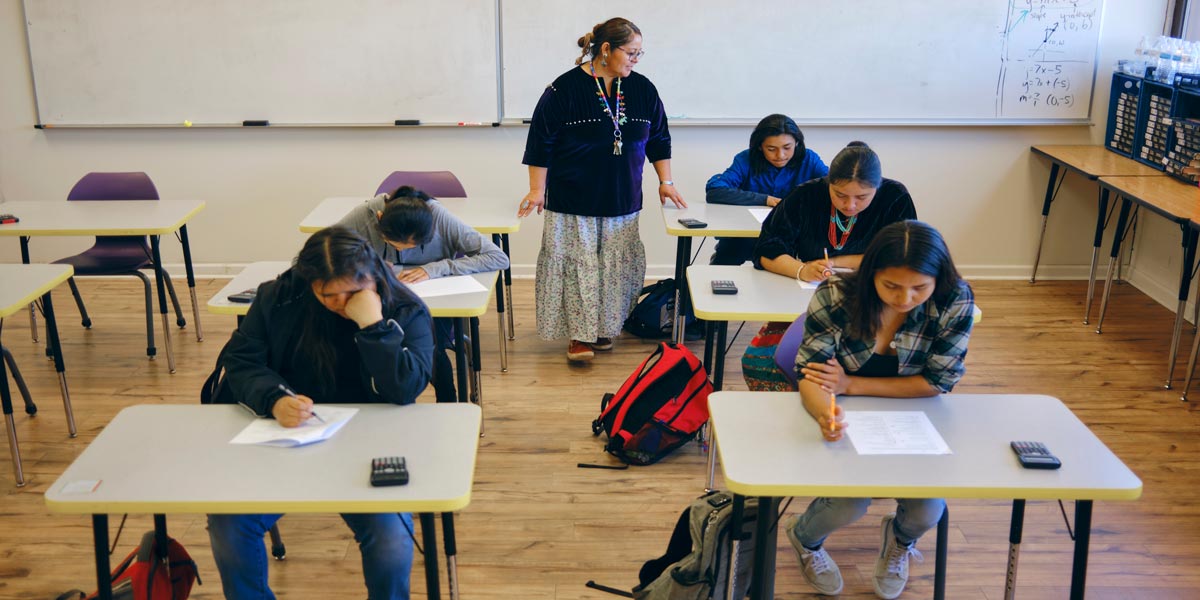 In recognition of Native American Heritage Month, we're excited to share some of the important work being conducted in the Northwest region and beyond to promote success for American Indian and Alaska Native students and to increase awareness of the contributions of Native people, past and present.
Improving the accuracy of Native student identification is critical for many reasons. It ensures Native students have greater visibility in schools, treaty obligations are fulfilled and programs designed to meet the needs of Native students are appropriately funded and directed. For parents and caregivers, it means their children receive the services, benefits, and resources available for Native youth. A new resource created by Regional Educational Laboratory (REL) Northwest and the Northwest Tribal Educators Alliance offers guidance to families of AIAN students on what programs are available, who to contact for assistance, and other information to help them navigate the educational supports for which their children are eligible.
REL Northwest also produced a story and video earlier this year that show how an immersion program in Great Falls, Montana, is helping American Indian students graduate from high school by practicing Native culture, building identity, and fostering achievement.
In October, Education Northwest's Mandy Smoker Broaddus and Sarah Pierce presented with the Oregon Department of Education's Indian Education advisor at the National Indian Education Association's (NIEA) 2019 convention. They shared information about Oregon Senate Bill 13, which funds a new statewide, K–12 Native American curriculum. The Oregon Department of Education has partnered with Education Northwest and the nine federally recognized tribes in Oregon to create the curriculum, which includes 45 lesson plans across grades 4, 8 and 10 in language arts, math, social studies, health, and science. Learn more about the curriculum and the opportunities it presents for all Oregon students in this video.
A new report summarizes states' current efforts to bring high-quality educational content about Native people and communities in K–12 schools and reviews the policies, laws, and practices states currently use to authorize, provide, or improve the delivery of their Native American K-12 curriculum. Education Northwest's Elijah Moreno and Mandy Smoker Broaddus served as researchers and writers on this groundbreaking project, which was released by the National Congress of American Indians (NCAI) during the NIEA 2019 convention.
Partnering with Northwest tribes, communities, and schools to support American Indian and Alaska Native (AIAN) students' well-being and academic success is core to Education Northwest's mission. One way we express our commitment is through the Steven R. Nelson Native Educator Scholarship Program, which strives to increase Native representation in our region in the field of education.