Insights
Creating a More Welcoming and Culturally Responsive School Community to Engage American Indian and Alaska Native Families
November 2018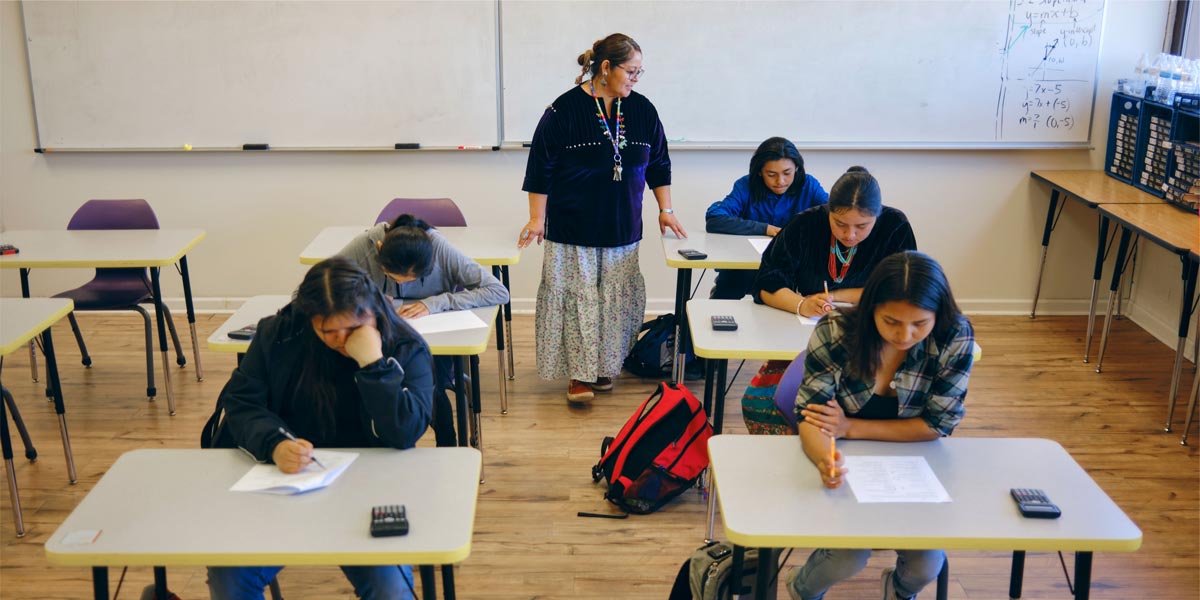 In the Northwest, we are seeing a growing sense of empowerment, autonomy and efficacy in American Indian and Alaska Native communities, particularly around education.
People are continuing to rightfully claim a seat at the table, to be consulted more often and involved in decisions that specifically impact American Indian and Alaska Native youth.
These achievements, which have come after decades of advocacy for greater inclusion by the American Indian and Alaska Native education community, should be celebrated.
However, we must continue to engage in discussions about key areas that directly impact the outreach and inclusion of American Indian and Alaska Native families, caregivers and communities.
As a tribal member and an educator, I am passionate about the engagement of and outreach to American Indian and Alaska Native communities. I always attempt to bring the perspective of how my own community and family would like schools to reach out to us, seek our input and make our interactions meaningful.
My insights also come from my experiences as a teacher, school administrator and state Indian Education Director. In these roles, I continuously seek ways to more actively engage tribal communities, which often have complex histories and contexts as the backdrop for these important interactions.
Culturally responsive systems are the key to improving outcomes for American Indian and Alaska Native students in school and in life. Additionally, these efforts can also play a significant role in increased family and community interaction, dialogue and collaboration.
To engage American Indian and Alaska Native students, it's important for schools to first find ways to connect to and honor their unique history, cultures and languages. This creates the necessary conditions for students to thrive—when they experience shared respect and mutual understanding.
Further, when a system is culturally responsive, families and the community recognize these thoughtful intentions to value who the students are and where they come from—which is an important bridge to build in American Indian and Alaska Native communities.
---
Mandy Smoker Broaddus has over 15 years of experience working toward social justice, equity, inclusivity and cultural responsiveness, particularly in the realm of American Indian education. She has served at the tribal college, K–12 and state education agency levels across her home state of Montana, where she is a citizen of the Assiniboine and Sioux tribes of the Fort Peck reservation.
---