Insights
Community Is a Call to Action—Latinx Heritage Month
September 2021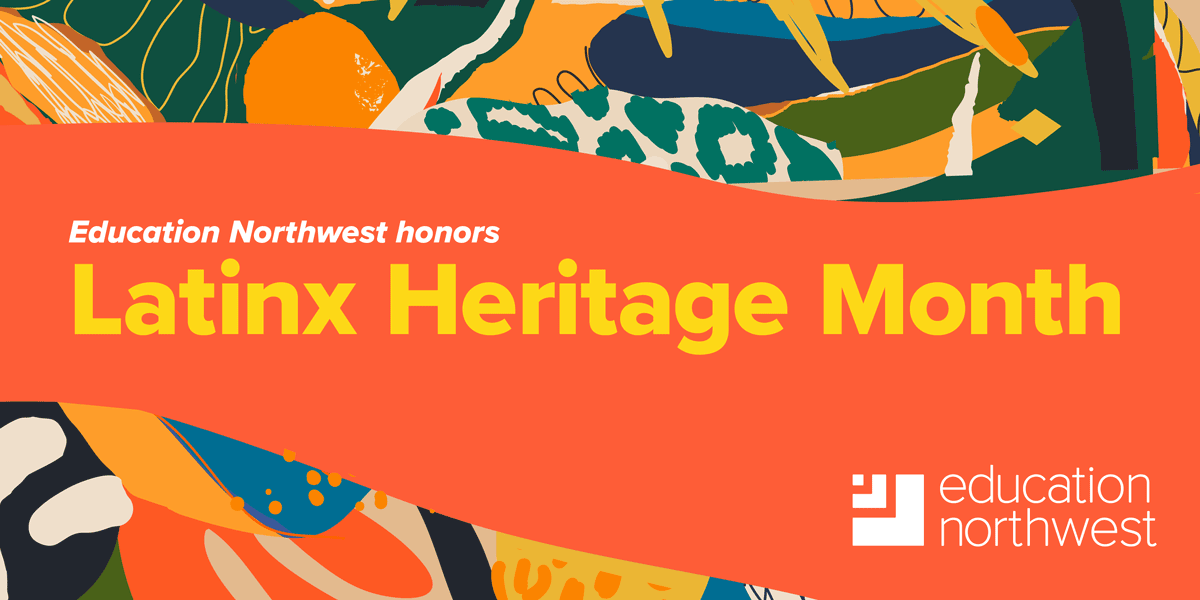 Join Education Northwest staff members in reflecting on how the many meanings of Latinx heritage inform their personal experience and their work. The 31 days from September 15 to October 15 are a time to contemplate the richness of community, the importance of unpacking homogeneity, the barriers and opportunities immigrants face, and the ways we can support students with equitable practices in the classroom and beyond. This is a month to celebrate Latinx cultures, but also to commit to answering the call for justice, love, empathy, and connection year-round and throughout our lives.
Equity and systems improvement leader Myrna Muñoz invites everyone to join in her ancestors' Mexican way of understanding community. For Myrna, community is about affirming, supporting, and empowering one another. Her parents and grandparents set an example of forging and sustaining connections through joy, celebration, conflict, and resolution—to unity.
---
Past Reflections from Staff Members
As a self-identifying "brown-skinned Latina, first-generation immigrant," Karen Pérez reflects on the meaning of Hispanic Heritage Month and how we can celebrate Latinx heritage.
As an immigrant and first-generation student, Manuel Vazquez draws on lived experience to identify programs and policies that are grounded in equity.
Diana Serrano experienced the power of education firsthand. She gives back to English learners and educators through research grounded in practical application.
Need a starting point to make your teaching more inclusive of Latinx communities? See our list of resources for lesson plans, activities, documentaries, art, and more.
Past Celebrations