Resources
Resources for Recruiting, Hiring and Retaining Teachers of Color
February 2019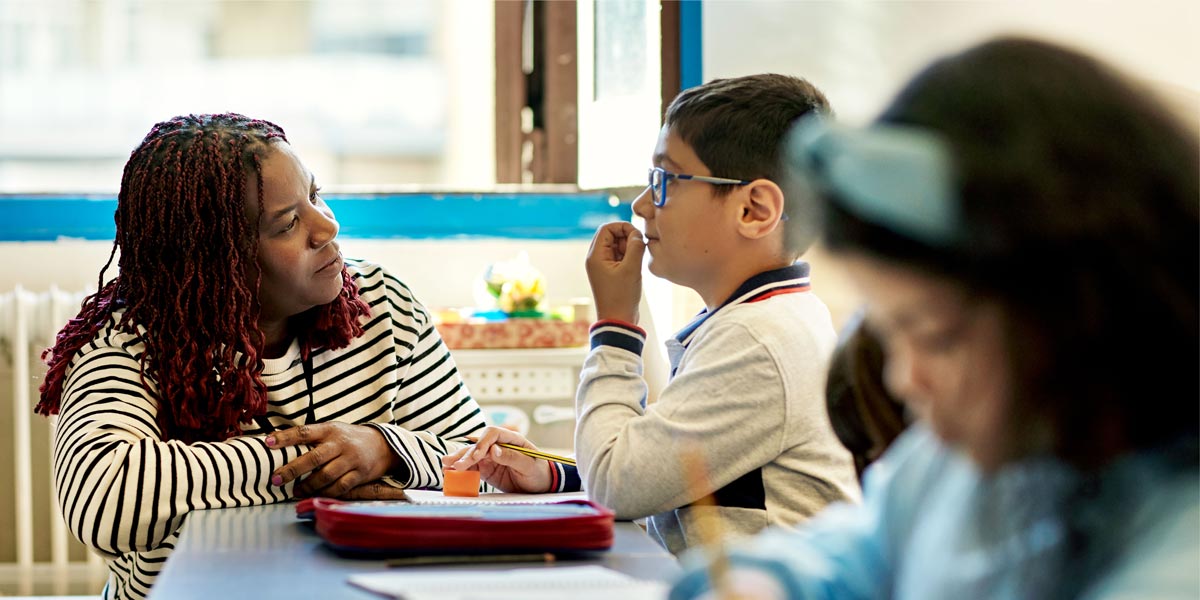 The number of students of color is steadily increasing in public schools, while teachers of color remain significantly underrepresented in American classrooms. With a growing body of research showing the positive impact of having a same-race teacher on students' long-run educational outcomes, districts and schools are looking for strategies for hiring and retaining more teachers of color.
Our librarians compiled this list of recent, readily available resources that make the case for hiring more teachers of color and highlight the research on effective practices for recruiting and retaining teachers of color.
REL Northwest Resources
From the Institute of Education Sciences/National Center for Education Statistics
This report shows gaps between students and teachers of color in U.S. schools: 55 percent staff of color at schools with 90 percent or more minority students and 98 percent white teachers at schools with less than 10 percent minority students.
Making the Case for Hiring More Teachers of Color
This study examines the impact of having a same-race teacher on students' long-run educational attainment. Leveraging random student-teacher pairings in the Tennessee STAR class-size experiment, the study finds find that black students randomly assigned to a black teacher in grades K–3 are 5 percentage points more likely to graduate from high school and 4 percentage points more likely to enroll in college than their peers in the same school who are not assigned a black teacher.
This report highlights the large body of research that demonstrates the important educational benefits—cognitive, social, and emotional—for all students who interact with classmates from different backgrounds, cultures, and orientations to the world. This research legitimizes the intuition of millions of Americans who recognize that, as the nation becomes more racially and ethnically complex, our schools should reflect that diversity and tap into the benefits of these more diverse schools to better educate all our students for the twenty-first century.
Recruitment of minorities into teaching has long been a policy goal, particularly in districts with large percentages of minority students, and relatively little progress has been made in ensuring that the diversity of the teaching workforce reflects the diversity of the student body in U.S. public schools. This report provides an overview of both the theoretical arguments and the empirical evidence supporting the importance of teacher workforce diversity. It also places the magnitude of these empirical findings in context and discusses some potential trade-offs to diversifying the teacher workforce.
Further Research and Strategies on Recruiting and Retaining Teachers of Color
This paper examines the current state of teachers of color in the workforce; the factors that affect the recruitment, hiring and retention of teachers of color; and opportunities for growing a stable workforce of teachers of color. It examines the evidence for promising practices aimed at overcoming the common barriers to recruiting, hiring and retaining teachers of color. These practices include funding high-retention pathways into teaching, such as teacher residencies, "grow your own" programs and college mentoring and support programs; creating proactive hiring and induction strategies; and improving school teaching conditions through improved school leadership.
This study examines the extent and sources of the minority teacher shortage—the low proportion of minority teachers in comparison to the increasing numbers of minority students in the school system. The study finds that efforts over recent decades to recruit more minority teachers and place them in disadvantaged schools have been very successful. But these efforts have been undermined by the high turnover rates of minority teachers—largely because of poor working conditions in their schools. The conditions most strongly related to minority teacher turnover were the degree of teachers' classroom autonomy and input into school decisions—both increasingly important when coupled with accountability pressures.
This study uses recent national data to investigate attrition trends among Black teachers—and Black female teachers in particular—to inform a qualitative analysis of proposed and adopted teacher retention policy interventions. The study finds that Black teacher turnover rates are significantly higher than those of other teachers and that there are several substantive differences in their preparation, school characteristics and reasons for leaving. It describes policy interventions that target these conditions, such as teacher residencies, loan forgiveness, mentoring and induction and principal training programs.
This report describes how the shortcomings of today's education system and the underachievement of many of today's students of color shrink the future supply of teachers of color. It also offers policy recommendations for federal and state education agencies and local school districts to address this critical problem.
This report focuses on the need to retain teachers of color—specifically, those who effectively improve student achievement. It explores reasons for low teacher retention rates, and discusses promising retention policies and practices to ensure that the most capable teachers of color enter and remain in our public schools. The aim of this report is to generate a serious dialogue among educators and policymakers, as well as within communities of color and among their representatives, about the actions necessary to appreciably increase the numbers of effective teachers of color in public schools.
Finely tuned recruitment efforts that seek teachers of color who are likely to succeed and provide support while in the classroom, even in challenging schools, can help in increasing retention. This paper highlights elements of these innovative recruitment strategies, presents brief case studies of programs, and suggests recommendations for state and local policy to support such programs and strategies.